Historic NYS 2023 Budget Passes With Impactful Healthcare Allocations
Historic NYS 2023 Budget Passes With Impactful Healthcare Allocations
Governor Kathy Hochul announced in April that the passed FY 2023 budget would bring long-term stability to New York by investing in our future while also providing significant one-time aid for COVID-19 relief and fiscal responsibility. This historic state budget focuses on:
Rebuilding the healthcare economy
Building the education system of the future
Reducing the tax burden for those who need it most
Improving the state's transportation and housing infrastructure
Combating climate change
Job creation

 

Making improvements in public safety and ethics in government
As a pharmacy provider, we are delighted to see this budget focused on rebuilding our healthcare economy and creating better work conditions for healthcare workers. There is a historic $20 billion multi-year healthcare investment included in the FY 2023 State Budget, including:
$1.2 billion is set aside for bonuses that will go to frontline healthcare workers
A $4.5 billion multi-year investment in payment reform
$2.4 billion is designated for healthcare infrastructure
$3.9 billion will provide aid to hospitals that are financially struggling from the COVID-19 pandemic
Over the next four years, $7.7 billion will be spent to increase the minimum wage by $3 for home care workers
The Governor is also committed to investing in growing the workforce by 20 percent over the next five years while improving the healthcare industry. With the new forecast of revenue and surpluses, Governor Hochul's proposal for FY 2023 is now estimated at approximately $221 billion. To read more about the FY 2023 State Budget, visit governor.ny.gov for more information. 
Keeping Our Agency Partners In The Know
At Hudson Regional LTC Pharmacy, we want to keep you in the loop with legislation and budget updates that impact those we care for along with the dedicated healthcare workers caring for these individuals. If you haven't had the chance to check out one of our latest articles yet, you can meet the NYS Senator and Assemblyman advocating for those with disabilities here.
If you want to start receiving long-term care pharmacy news you can use delivered straight to your inbox from our team, sign up for free today. 
SHARE THIS STORY ANYWHERE YOU LIKE
SHARE THIS STORY ANYWHERE
HUDSON REGIONAL LTC PHARMACY
280 Route 211 E, Suite 112
Middletown, NY 10940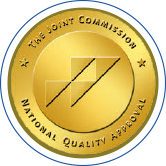 CONTACT US
Tel: 845.341.2700
Fax: 845.341.2715
EMAIL US