Accountability and Training Are Key to Quality Care
Accountability and Training Are Key to Quality Care
Our seasoned Hudson Regional Long-Term Care Pharmacy professionals have extensive experience in long-term care residential pharmacy services. In addition, we pride ourselves on our ability to work closely with administrators, nursing directors, and other staff members to create strong, productive relationships. This foundation is essential for providing excellent service. 
Hudson Regional LTC Pharmacy's goal is always to provide the highest quality of care possible and exceed our client's expectations. By working together as a team, we can accomplish this goal daily. We are committed to providing our residents with the best care and services. Here are a few benefits you receive under our care umbrella.
Training Provided by Hudson Regional LTC Pharmacy
Maintaining an adequate supply of medication is crucial for any residential or long-term care facility. Unfortunately, reordering medications can be quite burdensome, requiring significant time and effort. That's why we offer extensive training on our Web Portal to all our new facility partners. We aim to ensure that you have the knowledge and skills to efficiently and effectively manage your residents' medication supply. 
Our team provides both online and in-person training, so you can choose the option that best fits your needs. In addition, we are always available to answer any questions you may have. With our help, you can be confident that you are providing your patients with the best care. 
Here's what you can expect during the training process:
Connecting our nurse consultants with your agency's nurses and staff on a Zoom call to introduce one another and the Web Portal

Weekly, monthly, or as-needed training 

A training manual with detailed step-by-step directions for the web portal

Access to our nurse consultants and team to troubleshoot any questions
With Hudson Regional LTC Pharmacy's Web Portal, you can reorder medications in just 15 minutes each week! Learn more about our Web Portal.
Reliable Barcoding System
We take pride in our barcoding system and its accountability at Hudson Regional LTC Pharmacy. This system helps us track each order's progress, from filling the medications to delivery. We go one step further with a signature and initial process on each medication before it gets delivered to a facility. This extra step helps ensure that all patients receive their medications as prescribed by their healthcare provider. 
Accountability is necessary for quality assurance, and our barcoding system helps us provide quality patient care. 
We understand the importance of delivering medications to our patients promptly and efficiently. Our barcoding system ensures that medications are appropriately labeled and dispensed to the correct patient. This system allows us to track each medication from when the healthcare provider orders a medication; to who works on the orders; places prescriptions in the bags until delivery to the patient. We believe that our barcoding system is integral to providing quality patient care. 
Contact Hudson Regional LTC Pharmacy
You need less time with pharmacy care and more time to provide direct patient care. Contact us or call us today to Discover the Difference in your pharmacy care at 845-341-2714.
SHARE THIS STORY ANYWHERE YOU LIKE
SHARE THIS STORY ANYWHERE
HUDSON REGIONAL LTC PHARMACY
280 Route 211 E, Suite 112
Middletown, NY 10940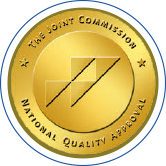 CONTACT US
Tel: 845.341.2700
Fax: 845.341.2715
EMAIL US