What You Need to Know About COVID-19 and Diabetes
What You Need to Know About COVID-19 and Diabetes
Covid-19 Vaccine and Diabetes
As more people receive the COVID-19 vaccines, there are still a lot of questions out there regarding people who are high risk and have underlying health issues like those with diabetes. The U.S. Centers for Disease Control and Prevention has categorized people with type-2 diabetes as at an increased risk for more severe illness considering the "strongest and most consistent evidence," according to 2019 CDC data.
For those with Type 1 diabetes, the CDC has noted that these individuals might be at an increased risk for severe illness based on "limited evidence."
The American Diabetes Association recently signed a letter and sent it to the CDC urging them to give equal priority to people with Type 1 and Type 2 diabetes the same eligibility to receive the vaccine.
Because of the mild symptoms experienced by some, it is important to stay vigilant about blood sugar levels for the first 24 to 48 hours after receiving the vaccine. The symptoms may impact your blood glucose test, so check your levels frequently, stay hydrated
Recommendations for People with Diabetes
Factors such as diabetes, a person's age, and elevated average blood sugar levels put them at risk for more severe COVID-19 outcomes. It's imperative to set yourself up for success with diabetes management.
Here are some general tips to follow from JDRF - Beyond Type 1 Alliance:
Test blood sugar levels more often; your body may be reacting differently under these new circumstances. Maintain a routine of physical movement and blood sugar-friendly eating.
Contact your doctor or health professionals by phone/telehealth if possible for personal diabetes management advice, especially if your blood glucose numbers are consistently out of range.
Familiarize yourself with how to check for ketones. If you have adequate supplies, check for ketones regularly regardless of blood sugar levels.
Secure a sufficient amount of your standard management supplies as well as supplies to check ketones and treat severe hypoglycemia (glucagon).
Lean on your community for help – none of these behaviors are easy, and we all need support. Look into diabetes online communities.
Here is a great resource to download [click here] on behavior change goals and more recommendations for people with diabetes during the COVID-19 outbreak, created by the JDRF - Beyond Type 1 Alliance and endorsed by the American Diabetes Association, Harvard Medical School, and the International Society for Pediatric and Adolescent Diabetes (ISPAD).
If you have questions about the Covid-19 vaccine or diabetes care for your patients, please reach out to our team. Call us at 845 341-2700 or contact us online.
SHARE THIS STORY ANYWHERE YOU LIKE
SHARE THIS STORY ANYWHERE
HUDSON REGIONAL LTC PHARMACY
280 Route 211 E, Suite 112
Middletown, NY 10940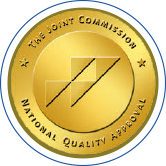 CONTACT US
Tel: 845.341.2700
Fax: 845.341.2715
EMAIL US