What to look for in a Long Term Care Pharmacy Provider.
When looking for a Long Term Care Pharmacy, there are several important factors to consider to ensure that your loved ones or residents receive the best possible care and services. Here are some key aspects to look for:
Licensing and Accreditation: Ensure that the pharmacy is properly licensed and accredited by relevant regulatory bodies. This ensures that they meet specific standards for safety and quality in the services they provide.
Experience and Reputation: Look for a pharmacy with a solid track record of providing long-term care services. Check for reviews and testimonials from other facilities or families who have used their services.
Medication Management: Long-term care facilities often deal with complex medication regimens for multiple residents. The pharmacy should have robust medication management protocols in place, including timely delivery, medication synchronization, and comprehensive drug utilization reviews.
24/7 Support: Emergencies can happen at any time, so it's crucial to choose a pharmacy that offers round-the-clock support and access to a pharmacist.
Medication Packaging: The pharmacy should offer specialized packaging options to ensure medications are easy to administer and track, such as blister packs or multi-dose packaging.
Electronic Health Records (EHR) Integration: A pharmacy that can integrate with the facility's electronic health records system can improve communication and reduce medication errors.
Consulting Services: Look for a pharmacy that offers consulting services from pharmacists who are experienced in long-term care. They can provide recommendations on medication management, interactions, and dosage adjustments.
Specialized Services: Depending on the needs of your facility or residents, consider if the pharmacy can cater to specific conditions like intellectually or developmentally disabled.
Medication Disposal: Ensure that the pharmacy has proper protocols for medication disposal to protect the environment and prevent medication misuse.
10.Transparent Pricing: Understand the pharmacy's pricing structure and any additional fees for services to avoid unexpected costs.
11.Staff Training: Inquire about the pharmacy's staff training programs to ensure that their team is well-prepared to handle the unique challenges of long-term care.
12.Personalized Service: A pharmacy that takes the time to understand the specific needs and preferences of the residents and facility can provide more personalized care.
13.Quality Control: Check if the pharmacy has quality control processes in place to ensure the accuracy and safety of medications.
14.Availability of Specialized Medications: If your facility requires specific medications or compounding services, ensure that the pharmacy can accommodate those needs.
By thoroughly assessing these factors, you can choose a long-term care pharmacy that aligns with your facility's needs and provides the best care possible for your loved ones or residents.
SHARE THIS STORY ANYWHERE YOU LIKE
SHARE THIS STORY ANYWHERE
HUDSON REGIONAL LTC PHARMACY
280 Route 211 E, Suite 112
Middletown, NY 10940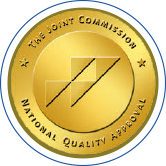 CONTACT US
Tel: 845.341.2700
Fax: 845.341.2715
EMAIL US