What Makes Hudson Regional Long Term Care Pharmacy Different than Other Pharmacies
What Makes Hudson Regional Long Term Care Pharmacy Different than Other Pharmacies
If you've been a part of the Hudson Regional Long Term Care Pharmacy family for a while, you know that we're different from your average pharmacy in a few ways. Our mantra, "Expect More. Worry Less," is the promise we offer to our valued patients when they step foot in our pharmacy. We cater specifically to individuals living with developmental, physical or psychiatric disabilities, the elderly, and the economically disadvantaged by providing pharmaceutical stewardship with care, compassion and commitment.
We strive to be the premier provider of pharmaceutical care for these patients by providing the highest quality of services, invested partnerships, and stewardship of our customers, employees and community. At Hudson Regional Long Term Care Pharmacy, we want our patients and their caregivers to feel like a top priority, and never have to second guess if their prescription will be filled correctly or on time.
This kind of dependability is achieved in part with our paperless prescriptions and manual prescription filling. We believe these strategic decisions implemented at Hudson Regional Long Term Care Pharmacy add value to our partnership with patients.
Read below to learn more about the different ways Hudson Regional Long Term Care Pharmacy stands out from other pharmacies so that our patients can expect more and worry less.
Paperless Prescriptions and Refill Requests
At Hudson Regional Long Term Care Pharmacy, we take responsibility for the environmental impact of our business, however great or small.
By utilizing an electronic request system for prescriptions and refills, we virtually eliminate paper waste at the pharmacy. This electronic system is easy for patients to use, and actually promotes a higher degree of accuracy compared to paper prescriptions and refill requests.
The only instance where we may print out a prescription is if a patient required a consultation with one of our pharmacists. Otherwise, requesting prescriptions electronically allows employees to spend less time filing paperwork, and more time with our valued patients. Our electronic system not only helps us reduce our environmental impact, but it also provides our patients with a user-friendly, quick and efficient way to fill their prescriptions.
Filling Prescriptions the "Old-Fashioned" Way
With pharmaceutical technology constantly advancing, many pharmacies have switched from humans to robots for tasks like answering phones, self-checkout, and even filling prescriptions. One would assume that the robots will always outperform a human doing a task like this, however, at Hudson Regional Long Term Care Pharmacy we did not find this to be the case, specifically with filling prescriptions.
In a timed trial, we discovered that Hudson Regional Long Term Care Pharmacy employees could fill 75 prescriptions in one hour with 99.9% accuracy, while a robot could only fill 50 prescriptions with 93% accuracy. Turns out our humans are actually more efficient than the robots! Plus, having our employees fill prescriptions adds an extra layer of assurance that our patients receive the right medication, at the right dose.
You can call us "old-fashioned," but our clients appreciate the standards set by our dedicated employees for consistency, efficiency, and timeliness with every prescription at Hudson Regional Long Term Care Pharmacy.
Hudson Regional is Your Partner in Healthcare
Hudson Regional Long Term Care Pharmacy is more than just a vendor of your prescriptions, we're a partner in healthcare. Our employees are dedicated to each of our patients' unique health journeys, with the ultimate goal of improving their quality of life. As a pharmacy, we strive to go beyond what's expected to become a trusted member of you or your loved ones' healthcare support system, so you can expect more and worry less.
Want to learn more about Hudson Regional Long Term Care Pharmacy? Contact us today to get started.
SHARE THIS STORY ANYWHERE YOU LIKE
SHARE THIS STORY ANYWHERE
HUDSON REGIONAL LTC PHARMACY
280 Route 211 E, Suite 112
Middletown, NY 10940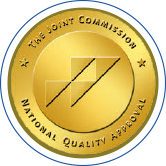 CONTACT US
Tel: 845.341.2700
Fax: 845.341.2715
EMAIL US