Updates to Medication Administration Training Curriculum for Direct Support Professionals
Updates to Medication Administration Training Curriculum for Direct Support Professionals
On August 11, 2022, The New York State Office for People With Developmental Disabilities (OPWDD) released updates to the Medication Administration curriculum. The new updates are to improve training efficacy, increase focus on the tasks associated with medication administration and provide a more efficient process for instructors. In addition, there are significant updates in OPWDD's Tube Feeding curriculum, and standardized training is available for Colostomy and Diabetes Care for Direct Support Professionals (DSPs).
Each noted training and use of the standardized curriculums is required for any DSP responsible for performing any of these delegated nursing tasks to ensure patient care's safety and effectiveness.
This ADM is effective ninety (90) days from the date it is issued (i.e., November 11, 2022), which allows providers time to review and implement them.
Overview of the Medication Administration Curriculum
This curriculum is part of a comprehensive training program for direct support professionals in state and/or voluntary agencies that provide services for people with developmental disabilities.

 

It is an excellent option for those looking to get into the industry. It's comprehensive and can stand alone, but it also integrates well with other programs or courses if you want more advanced skills.

Completing this course will give you the skills to be an Approved Medication Administration Personnel (AMAP).

AMAP staff play a vital role in meeting the health care needs of individuals with intellectual and developmental disabilities.
Medication Administration Required Training Upon Hire 
According to OPWDD, during the hiring process, when a provider agency is hiring a DSP or other eligible title currently certified as an AMAP and before passing any medications, a provider agency must: 
1. Administer the entire Medication Administration training program in compliance with OPWDDs current Medication Administration curriculum; OR 
2. Accept the AMAP certification from another provider agency. Please reference ADM # 2021-06 Allowance to Transfer Approved Medication Administration Personnel (AMAP) Certifications between Provider Agencies for more specific information and guidance.
Visit opwdd.ny.gov for more information and to download all of the associated documents.
Contact Hudson Regional Long-Term Care Pharmacy
If you have any questions navigating the new training updates or have questions about supporting your staff with these requirements, do not hesitate to reach out to our team. We are here to help you! Contact us directly here or call us at 845-341-2714.
SHARE THIS STORY ANYWHERE YOU LIKE
SHARE THIS STORY ANYWHERE
HUDSON REGIONAL LTC PHARMACY
280 Route 211 E, Suite 112
Middletown, NY 10940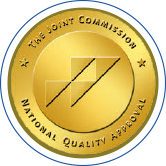 CONTACT US
Tel: 845.341.2700
Fax: 845.341.2715
EMAIL US