Ulster Green Arc Switches to Hudson Regional LTC Pharmacy
Ulster Green Arc Switches to Hudson Regional LTC Pharmacy
Recently, we had the pleasure of sitting down with Faydra Geraghty, Director of Nursing at Ulster Greene ARC, to talk with her about what the process was like making the switch to Hudson Regional Long-Term Care Pharmacy. 
Faydra has worked in the New York State Office for People With Developmental Disabilities (OPWDD) field for more than 21 years. For the past 11.5 years, she has worked as the Director of Nursing where she oversees four counties, including 29 RNS and 8 LPNs, and 1,500 developmentally disabled residents throughout the region's 59 residential programs. 
HRLTCP: What brought you over to Hudson Regional LTC Pharmacy?
Faydra: We really tried to make our previous pharmacy work but our transition with Angelo and the HRLTCP team was seamless and so helpful. Over my career, I've had three experiences with transitions of pharmacies but this transition was smooth as silk. All of the staff has been supportive and helpful; they're in it for the right reasons. 
HRLTCP: What was the transition process like from your previous pharmacy to Hudson Regional LTC Pharmacy?
Faydra: We gave Hudson the information, they uploaded the data, and we didn't have to do anything. Their staff coordinated with each house, and they tweaked things as needed. They did such a wonderful job, we didn't have any issues with medications being missed, and they didn't hold things up. They go above and beyond to ensure the individuals have what they need. 
In the communication from the pharmacists, to the staff, everyone seemed to be on the same page, whether it's from Angelo to the receptionist, everyone knows what the system is and gives me the same answer. 
The Hudson Regional LTC Pharmacy staff is a well-oiled machine in terms of what their processes are; they are clear, concise and they follow it. That enabled us to have a seamless transition. 
HRLTCP: How long would you say the transition time took?
Faydra: Our total transition time from our previous pharmacy to Hudson took about a month and a half and this was in the month of December around the holidays. The other pharmacy was not gallant in any way, and they were not gracious in helping. Hudson Regional LTC Pharmacy stepped up and helped us to make sure no one went without medications or treatments. They have carried us along to this day. 
HRLTCP: Are you pleased with the decision to switch?
Faydra: We are very happy we made that decision to switch pharmacies. It has helped everyone's workload here from the nurses to direct care staff to RCs to the individuals because in those 1,500 total patients served where there are multiple levels of ability (total care to independent care). Hudson Regional LTC Pharmacy has been able to support everybody's individual needs."
HRLTCP: What would you tell other facilities out there unhappy or unsatisfied with their LTC pharmacy care?
Faydra: What makes Hudson successful is because their mission and priority are the individuals. It's not about the amount of money being paid back from the insurance companies. They are supporting people who have a genuine need for these medications and it would be to their detriment if they don't get them. They work with us and we work with them. It's a symbiotic relationship to get the individuals served. Hudson Regional LTC Pharmacy goes above and beyond in helping individuals be as independent as possible with their abilities for self-medication and administration. 
HRLTCP: How do you feel Hudson Regional LTC Pharmacy goes above and beyond?
Faydra: Prior to switching to Hudson Regional LTC, we told Angelo and his team that we have a resident that is legally blind. We work with these patients to help them be independent with taking their medications because they want to be. Before we even signed a contract with Hudson, Angelo went out and purchased a machine to make blister packs and put together options for tactical touchpoints (furry, bumps, brail) to help this one patient independently take their medication. 
This team's openness and creativity that is out-of-the-box thinking are one of the many things that Hudson has done for many of the individuals we serve. The Hudson Regional LTC Pharmacy staff is open-minded to helping in any way. I oversee multiple programs, multiple nurses, and individuals, and I can say the pharmacy is not one of my top two worries anymore like it used to be (and it was getting worse and worse). 
Thank you Hudson Regional LTC Pharmacy for making my life easier. They are constantly evolving and being creative and their communication is always open. Being heard is so important, and I feel heard with Hudson Regional LTC Pharmacy. 
This is the difference at Hudson Regional Long-Term Care Pharmacy! Call us at 845-341-2714 or contact us online if you are interested in learning more about partnering with Hudson Regional LTC Pharmacy. 
SHARE THIS STORY ANYWHERE YOU LIKE
SHARE THIS STORY ANYWHERE
HUDSON REGIONAL LTC PHARMACY
280 Route 211 E, Suite 112
Middletown, NY 10940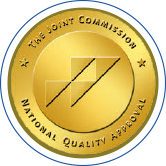 CONTACT US
Tel: 845.341.2700
Fax: 845.341.2715
EMAIL US