The People of Life's WORC – Angelo Angerame, Hudson Regional LTC Pharmacy
The People of Life's WORC – Angelo Angerame, Hudson Regional LTC Pharmacy
For around 10 years now, Life's WORC has had more than just a partner in Hudson Regional Long-Term Care Pharmacy, but a staunch supporter of the agency and fellow advocate for people with developmental disabilities. This is due in large part to Hudson Regional's CEO, Angelo Angerame.
At its origin, Hudson Regional was a non-profit organization created by four agencies that supported people with intellectual and developmental disabilities. They came together and wrote policies and procedures to address the great and varied pharmaceutical needs and care required by the IDD population, and eventually evolved into the successful company that it is today.
"Because of where we came from, it makes sense for us to support the agencies that support people with developmental disabilities," Angelo says. "Life's WORC took a chance on us when we were just a rinky dink pharmacy upstate, and it has been a fantastic relationship ever since."
Angelo and his team a have daily contact with the staff at Life's WORC, ensuring that all insurance and medication issues are addressed in a timely manner, and that the needs of the people we support are met. "Too often people with developmental disabilities are a forgotten category," he explains. "Life's WORC is dedicated to making sure that everyone meets their full life potential. Their commitment to the people we serve is unparalleled."
Of course, that level of commitment is evident on both sides. "The staff at Hudson Regional is very attentive to our needs, and very personable," says Jessica Colon, Life's WORC Nurse Administrator. "Anytime I call they get us everything we need in a timely manner. They are in constant communication with me personally in regard to what the houses order so it is approved quickly. They have also helped us manage costs when faced with expensive medications. Hudson Regional and its staff is really great."
"At the height the pandemic last spring we needed pulse oximeters and could not find them anywhere," Jessica continues. "Angelo, Mike (the pharmacist) and the team were able to get some and get them to me the same day. They even delivered them to my house so that I could be sure they were distributed quickly and properly." This is just one example of the many times Angelo and his staff have gone above and beyond for the agency.
Hudson Regional and Angelo have been great supporters of Life's WORC and its fundraising efforts as well, from sponsoring tables at the gala so our nurses can attend, to being honored at our golf outing. "As long as we are able to help out, we will always say yes to Life's WORC. It is the gold standard for care for people with intellectual and developmental disabilities." Angelo says.
"It is an honor to be associated with an agency that for 50 years has shown people with disabilities can live full lives and reach their full potential," he continues. "We will always be there to help Life's WORC. They are truly the top of the heap."
In honor of the 50th Anniversary of Life's WORC, we will be sharing the stories, people and events that have made Life's WORC the organization it is today, along with our goals and vision for the future. Thank you for celebrating with us!
SHARE THIS STORY ANYWHERE YOU LIKE
SHARE THIS STORY ANYWHERE
HUDSON REGIONAL LTC PHARMACY
280 Route 211 E, Suite 112
Middletown, NY 10940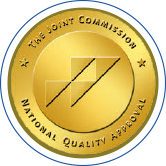 CONTACT US
Tel: 845.341.2700
Fax: 845.341.2715
EMAIL US