The FDA Issues Emergency Use Authorization for the COVID-19 Vaccine
The FDA Issues Emergency Use Authorization for the COVID-19 Vaccine
Things are progressing quickly as the U.S. Food and Drug Administration released last week an update stating the first emergency use authorization for the COVID-19 vaccine for individuals 16 years and old. The Pfizer-BioNTech COVID-19 vaccine has now begun being distributed across the U.S.
Check out this statement from the FDA's website: "The FDA's authorization for emergency use of the first COVID-19 vaccine is a significant milestone in battling this devastating pandemic that has affected so many families in the United States and around the world," said FDA Commissioner Stephen M. Hahn, M.D. "Today's action follows an open and transparent review process that included input from independent scientific and public health experts and a thorough evaluation by the agency's career scientists to ensure this vaccine met FDA's rigorous, scientific standards for safety, effectiveness, and manufacturing quality needed to support emergency use authorization. The tireless work to develop a new vaccine to prevent this novel, serious, and life-threatening disease in an expedited time frame after its emergence is a true testament to scientific innovation and public-private collaboration worldwide."
Our Commitment to You
At Hudson Regional LTC Pharmacy, we  always start with the question, "What's in the best interest of the patient?" It is our moral imperative and responsibility to make sure that the people we serve have the COVID-19 vaccine readily available when it is released.
We are prepared to distribute this vaccine when we receive it as we have already purchased and secured the freezer to store it in. This vaccine must be stored at -80 degrees, which is not the average temperature in a standard freezer. Rest assured that our team will be here to work with your facility administrators, staff, and nurses when the vaccine is released to ensure your residents receive it.
What Does the Vaccine Development, Testing, and Approval Process Look Like?
With the rapid development of the COVID-19 vaccine, you might be wondering about the process in which a vaccine is developed, tested and approved. We headed over to the Center for Disease Control and Prevention to learn more about this rigorous process.
The general stages of the development cycle of a vaccine are:
Exploratory stage

Pre-clinical stage

Clinical development

Regulatory review and approval

Manufacturing

Quality control
Clinical development is a three-phase process. During Phase I, small groups of people receive the trial vaccine. In Phase II, the clinical study is expanded and the vaccine is given to people who have characteristics (such as age and physical health) similar to those for whom the new vaccine is intended. In Phase III, the vaccine is given to thousands of people and tested for efficacy and safety. Many vaccines undergo Phase IV formal, ongoing studies after the vaccine is approved and licensed.
The U.S. Food and Drug Administration's (FDA's) Center for Biologics Evaluation and Research
external icon (CBER) is responsible for regulating vaccines in the United States.
The sponsor of a new vaccine product follows a multi-step approval process, which typically includes
After approving a vaccine, the FDA continues to oversee its production to ensure continuing safety. Monitoring of the vaccine and of production activities, including periodic facility inspections, must continue as long as the manufacturer holds a license for the vaccine product.
FDA can require a manufacturer to submit the results of their own tests for potency, safety, and purity for each vaccine lot. FDA can require each manufacturer to submit samples of each vaccine lot for testing.
If you have questions about the COVID-19 vaccine for your long-term care facility, please reach out to our team. Call us at 845 341-2700 or contact us online.
SHARE THIS STORY ANYWHERE YOU LIKE
SHARE THIS STORY ANYWHERE
HUDSON REGIONAL LTC PHARMACY
280 Route 211 E, Suite 112
Middletown, NY 10940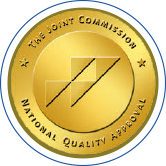 CONTACT US
Tel: 845.341.2700
Fax: 845.341.2715
EMAIL US