The Benefits of Blister Packaging Medications For Long-Term Care Facility Residents
The Benefits of Blister Packaging Medications For Long-Term Care Facility Residents
You might be familiar with blister packs (or bubble packs) from common cold and sinus medication, but did you know this type of packaging can be prepared for everyday prescriptions?
At Hudson Regional LTC Pharmacy, our skilled pharmacists are happy to offer blister packaging for your long-term care residents' medications. Whether your organization is a respite, intermediate care, assisted living, residential care, group home, or individual supported living facility, blister packs for medications can be extremely helpful in aiding direct support professionals (DSPs) and independent residents.
The Benefits of Blister Packaging Medications
Blister packs are a safe and convenient way to keep track of your residents' daily medications. Each medication in a blister package comes sealed and pre-filled with individual doses for any drug you need, so all that's left to do is to take it out at just the right time. Here are 4 extremely beneficial advantages of blister packaging medications for long-term care residents.
Prevents dispensing errors
Blister packs can provide residents (and staff) peace of mind since each day's worth of medication is separated and labeled. Missing a medication can be very dangerous for a person's health but so can taking an extra dose. With labeled blister packages, you can rest assured your resident is getting the correct dose on the right date and time needed.
Easy to transport
Blister packaging is easy to transport especially for individuals who come to your facility for day programs or leave on the weekend or holidays to stay with family. These thin packages are simple to pack or tuck in a coat jacket compared to bulky pill bottles.
Medications remain effective and fresh
The individual compartments in blister packaging are a great advantage when it comes to preserving the freshness and quality of medications. Blister packs are a crucial investment for pharmacies, as they help keep essential medicines effective and ensure people can get the maximum relief or treatment that's needed.
Great for independence
Some assisted living or group home residents have a physical disability but are still completely adept at managing their basic needs like taking their medication. We want to help individuals be as independent as possible with their abilities for self-medication and administration. Blister packs can help these individuals take medication easily and accurately, offering a win-win for residents and for DSPs in lowering their workload.
At Hudson Regional LTC Pharmacy, we are here to serve your residents and staff with any of your long-term care pharmacy needs including blister packaging medications. If you have a resident that also needs tactical touchpoints added to their packaging, please let us know so we can accommodate their needs.
If you have any questions about medications for your residents, please reach out to our team at Hudson Regional LTC Pharmacy at 845-341-2714 and we will be happy to assist you. 
SHARE THIS STORY ANYWHERE YOU LIKE
SHARE THIS STORY ANYWHERE
HUDSON REGIONAL LTC PHARMACY
280 Route 211 E, Suite 112
Middletown, NY 10940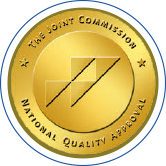 CONTACT US
Tel: 845.341.2700
Fax: 845.341.2715
EMAIL US