Steps to Protect Your Resident's Skin from Ultraviolet Radiation (The Sun)
Preventing exposure to ultraviolet (UV) radiation is the best way to diminish your resident's chance of getting all skin cancers, including melanoma. Be sun smart. Reduce your risk by protecting your skin.
The Environmental Protection Agency (EPA) and the National Weather Service (NWS) have developed an Ultraviolet (UV) Index to describe the day's likely levels of exposure to UV rays. 
You may be able to find the UV Index on television, in the newspaper, and online. The Index predicts UV level using a 0-10+ scale as follows:
Ultraviolet Index
| | |
| --- | --- |
| UV Index Number | Exposure Level |
| 0 to 2 | Minimal |
| 3 to 4 | Low |
| 5 to 6 | Moderate |
| 7 to 9 | High |
| 10 | Very high |
| 11 or more | Extreme |
Protecting the Skin
To protect your resident's skin against damage from the sun's rays, it is important to avoid the sun between 10 a.m. and 4 p.m. when the sun's rays are strongest; to wear protective clothing; and to use a sunscreen with an SPF of 15 or higher.
The time when UV exposure is likely to be greatest is between 10 a.m. and 4 p.m. during daylight savings time and during the late spring and early summer in North America. Nonetheless, protection from UV rays is important all year round. UV rays can be as strong on cloudy, hazy days as well as on bright, sunny ones.
The Shadow Rule
Another way to determine when to stay out of the sun is by following the shadow rule: "Short Shadow- Seek Shade." The intensity of UV rays is directly related to the angle of the sun or altitude above the horizon. The shadow rule indirectly determines the sun's altitude by observing the length of a person's shadow during the course of the day. When a person's shadow is shorter than the person is tall, the intensity of the UV rays from the sun is more likely to cause sunburn.
Protective Clothing
The best protective clothes are loose fitting garments made from fabric that is tightly woven. Darker colors may offer more protection than light-colored clothing, and dry clothes provide better protection than wet ones. A wide-brimmed hat that offers a lot of shade is the best choice for protecting head, face and neck. If long pants and a long sleeved shirt can't be worn because of the temperature, it is important to wear a dry T-shirt, stay in the shade as much as possible, and always wear sunscreen.
Sunscreen
Sunscreens provide protection by absorbing, reflecting or scattering the sun's rays. They may also contain chemicals that interact with the skin to protect it from UV rays. Sunscreens are rated according to their effectiveness by the sun protection factor (SPF). A product's SPF number helps determine how long the product will protect you before you need to re-apply it - how long you can stay in the sun without burning. For example, you may normally burn in 20 minutes. If you apply an SPF 15 sunscreen, your residents will be protected for about 300 minutes, or five hours (SPF 15 x 20 minutes = 300 minutes). A person with lightly pigmented skin who burns in 10 minutes would be protected for only about two-and-a-half hours with SPF 15 (SPF 15 x 10 minutes = 150 minutes).
Sunscreens with SPF numbers higher than 15 may work well for people who have lightly pigmented skin, live at high altitudes, or work or play outdoors much of the day. To get the most protection from your sunscreen, apply it liberally at least 30 minutes before going outside, and remember to reapply it after swimming or perspiring heavily. 
If your residents are taking medication, check with your RN or pharmacist to see if it will make your skin more sensitive to the sun. Certain antibiotics, birth control pills, diuretics, antihistamines, and anti-depressants can increase one's sensitivity to the sun's rays.
Some residents may have an allergic reaction to sunscreen. They may need to try a different brand of sunscreen or see a dermatologist.
You should always wear a sunscreen with at least SPF 15, no matter what your skin color. Even people with very dark skin can burn and develop skin cancer.
SHARE THIS STORY ANYWHERE YOU LIKE
SHARE THIS STORY ANYWHERE
HUDSON REGIONAL LTC PHARMACY
280 Route 211 E, Suite 112
Middletown, NY 10940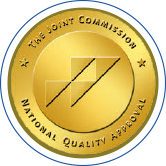 CONTACT US
Tel: 845.341.2700
Fax: 845.341.2715
EMAIL US