Statement from the New York Disability Advocates on Governor Hochul's 2024 Executive Budget
Earlier this month, Governor Hochul outlined her administration's vision of the "New York Dream", a government that will uplift all New Yorkers. Unfortunately, with the release of the executive budget today, the "New York Dream" for people with intellectual and developmental disabilities (I/DD) and the individuals that provide life-supporting services to them is not fully realized. 
Governor Hochul's Inclusion of a 2.5% Cost-Of-Living-Adjustment (COLA) as part of the Executive Budget, simply does not provide the necessary resources to keep pace with the growing cost of providing services to people with developmental disabilities after a decade of cuts and lack of investment in these services.
OPWDD's own Strategic Plan, published in November, articulates Goal #1 as, "Improve the recruitment, retention, and quality of the direct support workforce," by "investing in the workforce". The system faces "a 35.6% turnover rate in the voluntary DSP workforce, a vacancy rate of 17.2% for full-time positions, and a vacancy rate of 21.3% for part-time positions."
An adequate COLA increase is critical to address workforce turnover and increased operational costs. The Governor's proposal to fund a COLA at 6% less than the system needs to sustain the status quo means that OPWDD will have some difficult decisions to make about where cuts to service delivery will happen for the 130,000 New Yorkers with I/DD and their families that rely upon them. 
With today's announcement, we once again face the stark reality that nonprofit provider agencies for the I/DD community are overlooked and underfunded especially, considering OPWDD increased starting wages for their own workforce by 13%, who provide the same support and services. 
Equity and support for all must make its way into the Governor's and the Division of Budget's Dream for New York. Without that equity and support from our elected officials the "New York Dream" becomes a nightmare for the people with disabilities and their families, who are unable to get the resources they need to live their best lives. 
There are currently hundreds of people with I/DD waiting in hospitals, nursing homes, and psychiatric centers due to insufficient capacity in the OPWDD system. There are thousands more living at home with their aging caregivers who want to live independently with support from OPWDD. This cannot be part of the "New York Dream" that Governor Hochul envisioned. 
New York lawmakers have a duty to serve all their residents, especially those who rely on them the most. We must work together to ensure that the I/DD community receives the proper recognition and resources it needs to build a sustainable future for the thousands of New Yorkers who need it. 
We are urging both houses of the New York Legislature to include an 8.5% Cost-Of-Living-Adjustment (COLA), as well as the establishment of a Direct Support Wage Enhancement (DSWE) to increase hourly pay for Direct Support workers in their respective one-house budgets. The fate of the I/DD Community depends on it. 
SHARE THIS STORY ANYWHERE YOU LIKE
SHARE THIS STORY ANYWHERE
HUDSON REGIONAL LTC PHARMACY
280 Route 211 E, Suite 112
Middletown, NY 10940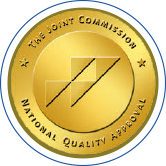 CONTACT US
Tel: 845.341.2700
Fax: 845.341.2715
EMAIL US