Service That Means A Smile
Service That Means A Smile
When searching for a long-term care pharmacy to support your facility, there are various factors to consider. Perhaps your administrative team or board of directors are leaning toward working with a company closer in proximity, despite sacrificing quality service. We wanted to share some essential pieces of long-term pharmacy care that provide loved ones with the best possible care.
On-Time Deliveries
All deliveries should be made before bedtime not to disrupt residents' nightly routine and to ensure consistency for nurses and DSPs.
24/7 Support
Emergencies can happen at any time; it's paramount to work with a long-term care pharmacy with agency experience that staffs on-call pharmacists after-business hours and on holidays.
Cost-Effective Solutions 
Pharmacists should fill various prescriptions, from high-quality brand names to generic medications purchased directly from approved wholesalers and distributors.
Customizable Medical Records
Save your staff time and decrease medication errors by working with a provider that offers electronic medical administration records (eMAR).
LTC Experience
Working with a pharmacy that understands the needs of a long-term care facility makes all of the difference. 
Quality Assurance
To provide the utmost accuracy, there should be outstanding attention to detail when processing customer orders and technology. 
Staff Training 
Your LTC pharmacy should offer onboarding, weekly, monthly, and as-needed training for staff members and troubleshoot any questions.
Exceptional Customer Service
When your staff contacts your pharmacy provider, they should be met with a pleasant experience that answers their question and solves any problems.
Evaluating Your Agency's Level of Care From Your Pharmacy Provider
Are you constantly frustrated with your LTC pharmacy?
Do your nurses dread calling your pharmacy with yet another issue?

 

Can your pharmacy address a problem promptly?

 

Are you sick of your patients' medications not arriving and there's no explanation?
Are you ready for communication and customer service?
If you answered YES to any of the questions above, it's time to consider switching pharmacy providers. While no company is perfect, problems should be addressed, and action needs to be taken to correct the situation. 
We understand this and are here to help!
Hudson Regional LTC Pharmacy works with agencies to:
Ensure that all deliveries happen on time
Provide 24/7 service support for urgent needs
Address any problems
Ease your nurses and staff minds with medication delivery before residents go to bed
State-of-the-art barcoding technology for the highest degree of accuracy
Discover the Difference at Hudson Regional LTC Pharmacy
If your agency is ready to receive experience Service that means A Smile from a long-term care pharmacy specializing in serving the intellectually and developmentally disabled community, contact us at 845-341-2714!
SHARE THIS STORY ANYWHERE YOU LIKE
SHARE THIS STORY ANYWHERE
HUDSON REGIONAL LTC PHARMACY
280 Route 211 E, Suite 112
Middletown, NY 10940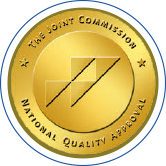 CONTACT US
Tel: 845.341.2700
Fax: 845.341.2715
EMAIL US