April is World Autism Month
April is World Autism Month
Did you know that April is World Autism Month? The United Nations designated the month to raise awareness about autism and support people with autism and their families. Autism affects 1 in 44 children in the United States, so it's essential to increase the understanding and acceptance of people with autism. Here are some important facts from Autism Speaks.
Autism Statistics and Facts
1 in 27 boys and 1 in 116 girls are diagnosed with an autism spectrum disorder.
Boys are four times more likely to be diagnosed with autism than girls.
Autism can be diagnosed as early as age 2, but most children aren't being diagnosed until age 4.
While autism affects all ethnicities and socioeconomic groups, minorities tend to be diagnosed later and less often.

 

In the majority of autism cases, research shows that genetics are involved.

 

ADHD affects around 30 to 61 percent of children with autism.
Job activities that encourage independence can reduce symptoms of autism and increase daily living skills.
There are many ways you can support people with autism and their families during World Autism Month. You can learn more about autism and how to help those who have it or join in by being an advocate for increasing early childhood screening and timely interventions. You can also donate to organizations that support people with autism and their families. Every little bit helps!
If your company is looking to hire a more inclusive workforce, we encourage you to check out the EmployAbility Toolkit, developed by the Office for People With Developmental Disabilities. This is an invaluable resource for businesses looking to hire employees with disabilities. The kit contains information on financial and tax incentives, how hiring people of all abilities can benefit your business, including increased productivity, why it's a good economic policy, and where you might find qualified candidates if needed. 
This April, let's come together to support people with autism and their families. By increasing understanding and acceptance of people with autism, we can make the world a more inclusive place for everyone.
Hudson Regional LTC Pharmacy is proud to support individuals, residential and day programs, and long-term care facilities that care for those with Autism. If your LTC facility is looking for a pharmacy provider that truly understands the needs of your residents, call us to Discover the Difference in care at 845-341-2714.
SHARE THIS STORY ANYWHERE YOU LIKE
SHARE THIS STORY ANYWHERE
HUDSON REGIONAL LTC PHARMACY
280 Route 211 E, Suite 112
Middletown, NY 10940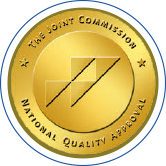 CONTACT US
Tel: 845.341.2700
Fax: 845.341.2715
EMAIL US