Protect Your Residents by Knowing the Signs of Heat-Related Illnesses
Protect Your Residents by Knowing the Signs of Heat-Related Illnesses
There is nothing quite like a New York summer heat wave. While these out-of-school and vacation months are a great time to enjoy the outdoors, the heat can sometimes be too much. When the body cannot cool itself, it can lead to an increased core temperature, and heat-related illness can occur. This increase can be extremely dangerous, especially for those who are intellectual and developmentally disabled. This hazard is because these individuals may not be able to communicate that they are too hot or thirsty, may not be able to sweat normally, or may not be able to move to a cooler location. In addition, many people with I/DD take medication(s) that can impair their ability to regulate their body temperature. Therefore, knowing the signs of heat-related illnesses is essential to protect yourself and your residents when you're out and about this summer.

How Heat-Related Illnesses Occur 
The hypothalamus regulates the body's temperature, which responds to changes in temperature by sending signals to the sweat glands. When the body is exposed to heat, the hypothalamus triggers the sweat glands to produce sweat. As the sweat evaporates, it helps to cool the body. However, in high temperatures, the sweating process can become overwhelmed, leading to a rise in body temperature. This rise can cause several heat-related illnesses, including heat exhaustion and heat stroke. The most common forms of heat-related illness include heat cramps, heat exhaustion, and heat stroke. We will share more about the signs and symptoms of these illnesses and what you can do to protect your residents this summer.
Heat Cramps
Heat cramps are a type of muscle cramp that anyone can experience during periods of high heat and humidity. The cramps typically affect the muscles of the legs and abdomen, and they can range from mild to severe. Heat cramps are caused by a loss of electrolytes, which can occur through sweating. 
Signs and symptoms 
Muscle pain or spasms

Fatigue

Thirst
Treatment 
Typically, the treatment for heat cramps involves replenishing fluids and electrolytes. For more severe cases, rest in a cool environment may be necessary.
In most cases, heat cramps resolve independently with proper hydration and rest. However, suppose cramping persists or is accompanied by other symptoms such as nausea or vomiting. In that case, it is crucial to seek medical attention as these may be signs of a more severe condition such as heat stroke.
Heat Exhaustion
Heat exhaustion is a condition that can occur when someone is exposed to high temperatures, usually combined with high humidity. The body's natural cooling mechanisms, such as sweating, cannot keep up, and the body's temperature begins to rise. If left untreated, heat exhaustion can progress to heat stroke, which is a potentially life-threatening condition. Staying hydrated and reduced exposure to high temperatures is essential to avoid heat exhaustion.
Signs and symptoms 
Headache

Nausea

Dizziness

Fatigue
Treatment 
If you experience any of the symptoms listed above, seek shade or air conditioning and drink plenty of fluids. With prompt treatment, heat exhaustion is usually not serious. However, it is vital to be aware of the symptoms and take steps to prevent them.
Heat Stroke
Heat stroke is a severe condition that occurs when the body cannot regulate its core temperature. The body's natural cooling mechanisms, such as sweating, become overwhelmed in hot environments, and a person's core temperature rises. This rise can happen suddenly and without warning. People with heat stroke often have a temperature of 104 degrees or higher. Heat stroke can lead to organ damage and even death if left untreated.
Signs and symptoms 
Dizziness

Confusion

Nausea

Headache

Hot, red, dry skin

Rapid heart rate
Treatment 
If someone is experiencing these symptoms, it is important to call 911. You can help someone experiencing a heat stroke by providing them with cold water and applying ice packs to help cool their body. 
How to Prevent Heat-Related Illnesses 
To avoid heat-related illness, stay hydrated, avoid strenuous activity in hot weather, wear loose-fitting, light-colored clothing, and take breaks in cooler, shaded areas when you are outside. If you start to experience symptoms of heat exhaustion, remove any unnecessary clothing, and apply cool water to your skin. If your condition worsens, seek medical attention immediately. Taking these precautions can minimize your risk of becoming ill during hot weather.
Contact Hudson Regional LTC Pharmacy
If our team can be of assistance for your long-term care pharmacy needs, please reach
out to us at 845-341-2714, and we will be happy to help you.
SHARE THIS STORY ANYWHERE YOU LIKE
SHARE THIS STORY ANYWHERE
HUDSON REGIONAL LTC PHARMACY
280 Route 211 E, Suite 112
Middletown, NY 10940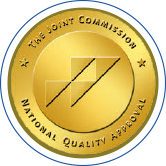 CONTACT US
Tel: 845.341.2700
Fax: 845.341.2715
EMAIL US