Preparation Begins For the 2021 Flu Vaccine
Preparation Begins For the 2021 Flu Vaccine
It might seem early to be thinking about the flu vaccine for the 2020-2021 flu season, but this is the time that pharmacies and practices begin planning and ordering. In the coming weeks, Hudson Regional LTC Pharmacy will be reaching out to all of the long-term care facilities and agencies we serve to begin ordering the appropriate amounts of vaccines.
Every year, our team at Hudson Regional LTC Pharmacy puts on flu clinics for each of our customers. From August through October each year, all of the healthcare providers at the agencies we serve receive the flu vaccine. After that, all of the residents/patients receive their flu vaccine. "Hudson Regional LTC Pharmacy was so successful in getting the flu vaccine to all of their customers," said Angelo Angerame CEO at Hudson Regional Long Term Care Pharmacy speaking about the 2019-2020 flu season. "We made sure all of our agencies received it."
Flu Season Facts
Typically, the flu season in the U.S. lasts from October to May, with peaks between December and February. The CDC estimated that in the last flu season [October 1, 2019 through April 2020] that there were:
39,000,000 – 56,000,000 flu illnesses
18,000,000 – 26,000,000 flu medical visits
410,000 – 740,000 flu hospitalizations
24,000 – 62,000 flu deaths
Those who are most vulnerable to the flu include:
Adults over the age of 65
People who are immunocompromised such as those with HIV, hepatitis, and cancer
People who live with or care for the immunocompromised or elderly
Pregnant women
People with chronic medical conditions such as asthma, diabetes, heart disease, and lung disease
People who have any of the following signs/symptoms are more vulnerable to acquiring the flu and may already be carrying it: fever, cough, sore throat, runny or congested nose, body aches, chills, fatigue, nausea and/or vomiting, and/or diarrhea
Preventative Actions
It's important to take preventive measures to ensure your long-term care residents and the staff caring for them are safe and healthy. Here are some actions to take to prevent the spread of germs, according to the CDC.
Avoid close contact with people who are sick. If you are sick, limit contact with others as much as possible to keep from infecting them.

Cover coughs and sneezes.

Cover your nose and mouth with a tissue when you cough or sneeze. Throw the tissue in the trash after you use it.

Wash your hands

often with soap and water. If soap and water are not available, use an

alcohol-based hand rub

.

Avoid touching your eyes, nose and mouth. Germs spread this way.

Clean and disinfect surfaces and objects that may be contaminated with viruses that cause flu.

For flu, CDC recommends that people stay home for at least 24 hours after their fever is gone except to get medical care or other necessities. Fever should be gone without the need to use a fever-reducing medicine. The stay-at-home guidance for

COVID-19

may be different.
Our team at Hudson Regional LTC Pharmacy is present, ready and available to answer any flu (or COVID-19) vaccine related questions that you or your patients might have. Although we are not physically located within your facility, we are an extension to your facility with 24/7 service and support to help your nursing teams and patients they care for. Call us with any questions at 845-341-2700.
SHARE THIS STORY ANYWHERE YOU LIKE
SHARE THIS STORY ANYWHERE
HUDSON REGIONAL LTC PHARMACY
280 Route 211 E, Suite 112
Middletown, NY 10940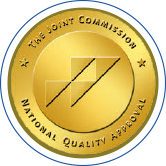 CONTACT US
Tel: 845.341.2700
Fax: 845.341.2715
EMAIL US