October is National Disability Employment Awareness Month
October is National Disability Employment Awareness Month
National Disability Employment Awareness Month is a time to provide understanding, encouragement, and opportunities to help persons with disabilities to lead productive and fulfilling lives. This year's theme, "Disability: Part of the Equality Equation," is a reminder that everyone has a role to play in ensuring that persons with disabilities have equal access to opportunities. As we celebrate the accomplishments of workers with disabilities, let us also rededicate ourselves to creating an inclusive workforce that meets the needs of all Americans. 
According to the U.S. Bureau of Labor Statistics, the unemployment rate for persons with a disability, at 10.1 percent in 2021, decreased by 2.5 percentage points from the previous year but remained higher than in 2019 (7.3 percent). The jobless rate for those with a disability was about twice as high as for those without a disability.
While some progress has been made in recent years to increase employment opportunities for people with disabilities, much work still needs to be done. Companies must commit to helping increase access and change by breaking down barriers to employment.
How You Can Get Involved 
There are many ways to get involved in National Disability Employment Awareness Month. Employers can commit to hiring persons with disabilities, and employees can become allies and advocates for their colleagues with disabilities. Everyone can help break down barriers that prevent persons with disabilities from fully participating in the workforce. Here are some specific suggestions: 
Discuss disability employment issues with your friends, family, and co-workers. 

Connect with disability organizations in your community and learn about their work. 

Educate yourself and others about disability etiquette, rights, and laws. 

Help create more inclusive workplaces by speaking up when you see discrimination or lack of accommodation for workers with disabilities. 

Mentor someone with a disability interested in entering or advancing in your field. 
Staffing the ID/DD Community
It takes many workers to staff the agencies that care for the ID/DD community. If you are the Executive Director, Director of Nursing, or Direct Support Professional for a long-term care facility, please share with us your staffing opportunities.
If your agency is ready to receive experience Service With a Smile from a long-term care pharmacy specializing in serving the intellectually and developmentally disabled community, contact Hudson Regional Long-Term Care Pharmacy at 845-341-2714!
SHARE THIS STORY ANYWHERE YOU LIKE
SHARE THIS STORY ANYWHERE
HUDSON REGIONAL LTC PHARMACY
280 Route 211 E, Suite 112
Middletown, NY 10940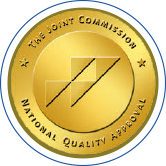 CONTACT US
Tel: 845.341.2700
Fax: 845.341.2715
EMAIL US