Medicaid's Prescription Drug Benefit and New Changes Coming April 2023 With NYRx
Medicaid's Prescription Drug Benefit and New Changes Coming April 2023 With NYRx
Starting April 1, 2023, all Medicaid consumers enrolled in Mainstream Managed Care will receive prescription drugs through NYRx. This means that New York State is paying pharmacies directly for the medications and supplies of these individuals' healthcare needs who are Medicaid consumers. This is exciting news because it means that drugs will be more readily available for those who need them. In addition, the process will be simplified and level the playing field for those we serve. Let's take a look at how this transition will impact our patients.
Benefits of the transition
There are many benefits to this transition. The most important is that it will decrease the complexity for our patients. For example, two people could receive the same medication but have different Medicaid Managed Care plans. Under the current system, this would mean two different rules for those medications. So, for example, even though it's the same medication, one patient would need prior authorization, and another needs to use a specialty pharmacy.
With the new transition, all Medicaid recipients will receive their medications the same way, making it easier for everyone, especially for pharmacies. When the New York State Department of Health shifts all Medicaid consumers under its NYRx Program, a single list of covered drugs and standardized rules will provide a simplified process for Medicaid consumers to get the medicines and supplies they need. This new system offers comprehensive drug coverage and equitable access for Medicaid consumers with access to over 5,000 pharmacy providers.
What this means for the patients we serve 
Directors of Nursing and Facility Administrators, rest assured Hudson Regional LTC Pharmacy will take care of all of this in the background, so your staff can focus on caring for residents. There is nothing you have to do, and our team is ready for this transition on April 1, 2023.
Resources
We are thrilled about this transition and new process. This is a step in the right direction in cutting down the red tape for people who need these medications most. We know agency nurses and staff will be happy too. If you have any questions or concerns, please don't hesitate to contact us. We are here to help in any way we can.
If your agency is ready to receive experience Service With a Smile from a long-term care pharmacy specializing in serving the intellectually and developmentally disabled community, contact Hudson Regional Long-Term Care Pharmacy at 845-341-2714!
SHARE THIS STORY ANYWHERE YOU LIKE
SHARE THIS STORY ANYWHERE
HUDSON REGIONAL LTC PHARMACY
280 Route 211 E, Suite 112
Middletown, NY 10940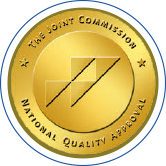 CONTACT US
Tel: 845.341.2700
Fax: 845.341.2715
EMAIL US