March is National Developmental Disabilities Awareness Month
March is National Developmental Disabilities Awareness Month
March is a time to celebrate the accomplishments of people with developmental disabilities. In 1987, President Ronald Reagan officially declared March as Developmental Disabilities Awareness Month. This declaration became a foundational step in providing encouragement and opportunities for people with developmental disabilities to reach their potential more than ever before. 
Development disabilities include a wide range include impairments in learning and behavior such as autism, attention-deficit/hyperactivity disorder, and impairments in physical or intellectual functioning such as cerebral palsy, spina bifida, and Down syndrome. This annual, monthly observation helps raise awareness and inclusivity for the IDD community while also creating an opportunity for others to learn about the difficulties these individuals still face. 
As an advocate and company that serves the IDD community, we will continue to champion opportunities and inclusion for people with developmental disabilities to reach their potential. 
Did You Know?
More than six million Americans have developmental disabilities.
According to the Centers for Disease Control and Prevention, it is estimated that one in six kids (17%) have a developmental disability.
In 1990, the Americans with Disabilities Act was passed, making it illegal to discriminate against people with disabilities.
Supporting IDD Adults in their Community
Working and serving the IDD community is an incredible industry to be a part of. These individuals are smart, creative, caring, fun, and have so much to offer. We wanted to share some insightful feedback from the IDD community from a survey and study published by Partnerships in Employment. 
When asked in this survey, IDD individuals want:
Be self-determined to say what they want or do not want, make and act on decisions, and have their intentions be heard.
Work in the community to be productive, earn an income, and have good social relationships.
Support and assistance in achieving their goals.
Opportunities to pursue meaningful work along with encouragement in doing so.
A few ways for caregivers and DSPs to make these goals a reality for the IDD community.
Speak at the individual's level and directly to them, not others.

Help individuals create a life vision and long-term goals.

Make sure to be approachable and listen without judgment to help them follow their goals.
EmployAbility at Hudson Regional LTC Pharmacy
We want to share some news about our recent hires at Hudson Regional LTC Pharmacy. In February, we hired three new employees who also receive services from one of our agency partners who care for the IDD community. Hiring an individual with a disability is like hiring anyone else; you hire the person and want them to do a good job and be a contributing member of your team. We are committed to inclusivity, advocating, empowering, and supporting the intellectual and developmentally disabled community as a company. We are so happy to be employing these three individuals, and they are thrilled to be a part of the team. 
SHARE THIS STORY ANYWHERE YOU LIKE
SHARE THIS STORY ANYWHERE
HUDSON REGIONAL LTC PHARMACY
280 Route 211 E, Suite 112
Middletown, NY 10940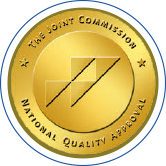 CONTACT US
Tel: 845.341.2700
Fax: 845.341.2715
EMAIL US