Letter From the CEO: Your Local LTC Pharmacy Provider
Letter From the CEO: Your Local LTC Pharmacy Provider

From the New York Capitol District down through the Hudson Valley into New York City and Long Island, we are proud to be your local long-term care pharmacy provider. Thank you for being our client. We also want to specifically thank all the AMAPs for the role they play in the health of our residents.
Many times, individuals with disabilities are unable to speak up and speak out for themselves.  It is part of our responsibility as family members, as caregivers, as organization leaders, as vendor service providers to advocate for adequate government taxpayer funds for our community.
Our field has come a long way from when institutions and facilities serving our community were "snake pits"!  The 1960's became a fundamental turning point in the government recognizing the rights and needs of people with developmental disabilities and autism.  It was accomplished through the militancy of their parents and family members.  Their public outrage and protest urged government officials to bring about reforms and improvements. In 2023, we encourage the team members of organizations and group homes to rally for people with developmental disabilities and autism.  Let's use our voices to help Members of the New York State Legislature understand the gap between what they are providing for the ID/DD community and how they can help on a community level.
Hudson Regional LTC always wants to provide our clients with the highest quality, accuracy, and efficiency in managing and coordinating pharmacy services. Are you an executive, an administrator, a house manager, or a nursing director frustrated for too long with the challenges caused by your long-term care pharmacy provider?  2023 is the year to make a switch! To discuss the challenges with your LTC Pharmacy providers and how to resolve them, we're here to help. Please reach out at  (845) 341-2714. 1
Yours in Health,
Angelo Angerame
CEO,
Hudson Regional Long Term Care Pharmacy
SHARE THIS STORY ANYWHERE YOU LIKE
SHARE THIS STORY ANYWHERE
HUDSON REGIONAL LTC PHARMACY
280 Route 211 E, Suite 112
Middletown, NY 10940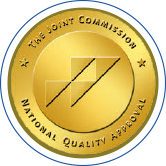 CONTACT US
Tel: 845.341.2700
Fax: 845.341.2715
EMAIL US