Letter from The CEO: Wishing You a Healthy and Happy Holiday Season
Letter from The CEO: Wishing You a Healthy and Happy Holiday Season
At Hudson Regional Long-Term Care Pharmacy, we are dedicated to providing quality care to our patients during the holiday season and throughout the year. We are confident that despite the challenges the people in the homes face and anyone who delivers healthcare to the developmentally disabled community, we will all rise to the occasion to ensure everyone gets the best in care.
While we all thought COVID-19 was entirely behind us, there is now a tripledemic with RSV, flu, and COVID-19 peaking at the same time. You must be vigilant this holiday season in protecting your health, which means getting your flu vaccine if you haven't already. Even though flu season peaks between January and April, seasonal influenza activity is high and continues to increase across the country. We are seeing a high number of cases, and it is only December. That's why now is the time to get your flu shot if you have not already. 
Seasonal flu vaccines are designed to protect against the flu viruses that research indicates will be most common during the upcoming season. After about two weeks from receiving the vaccination, antibodies develop in the body and begin to provide you protection against the influenza virus infection. We are also hopeful that a universal flu vaccine will be available soon, as Moderna has been working to develop an mRNA flu vaccine. They may have the potential to help us navigate for flu and get closer to a one-and-done flu vaccine. So far, 6000 people have died this year from the flu, and the season is not even at its peak. Get your flu shot if you haven't already.
Make sure you take some time to slow down this holiday season, spend time with your loved ones, and show your gratitude to your staff. I look forward to our annual holiday staff potluck and party on Thursday, December 22. 
We want to wish everyone a very healthy and happy holiday season. As the end of 2022 approaches, we want to show our appreciation to our customers for allowing us to serve you and your residents. Thank you for choosing Hudson Regional LTC Pharmacy as your premier choice for your long-term care pharmacy services and your continued support. Don't hesitate to reach out if we can help with anything.
Yours in Health,
Angelo Angerame
CEO, Hudson Regional Long Term Care Pharmacy
SHARE THIS STORY ANYWHERE YOU LIKE
SHARE THIS STORY ANYWHERE
HUDSON REGIONAL LTC PHARMACY
280 Route 211 E, Suite 112
Middletown, NY 10940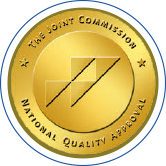 CONTACT US
Tel: 845.341.2700
Fax: 845.341.2715
EMAIL US