Letter From the CEO: Ringing in the New Year With Solutions to Your Biggest Pharmacy Headaches
Letter From the CEO: Ringing in the New Year With Solutions to Your Biggest Pharmacy Headaches

As we begin 2023, I would like to wish everyone a happy and healthy new year! Our team is prepared for January's busy season and insurance plan changes by continuing to be devoted providers to all our agency partners. 
Our goal as a company this year–and always–is to provide our clients with the highest quality, accuracy, and efficiency in managing and coordinating pharmacy services. If you are an Administrator, House Manager, or Nursing Director that has been frustrated for too long with headaches from your long-term care pharmacy provider, this is the year to make a switch!  
Those headaches no longer have to disrupt operations or burden your staff. We know all too well the potential problems that can arise from working with the wrong LTC pharmacy. Our latest blog article shares an insider's view on problem-solving solutions to common pharmacy headaches many agencies face with our HRLTCP best practices.  
When you work with HRLTCP, you will discover that our highly-trained staff consistently provides personalized support backed by state-of-the-art technology and an interactive web portal that streamlines pharmacy tasks for your staff. This means they spend MORE time with the individuals they care for and LESS time on pharmacy tasks. 
Our staff also remains eager and ready for anything that comes our way - no matter what Mother Nature has in store for us this winter. Please know that we don't stop serving our customers even during inclement winter conditions; only a state-issued emergency will close us down. Our motivated staff guarantees all individuals we serve will receive their medications and quality care without interruption.
We're here to help, don't hesitate to reach out to our team! Please don't hesitate to reach out with any questions or inquiries.
Yours in Health,
Angelo Angerame
CEO, Hudson Regional Long Term Care Pharmacy
SHARE THIS STORY ANYWHERE YOU LIKE
SHARE THIS STORY ANYWHERE
HUDSON REGIONAL LTC PHARMACY
280 Route 211 E, Suite 112
Middletown, NY 10940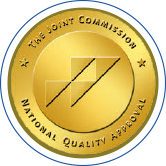 CONTACT US
Tel: 845.341.2700
Fax: 845.341.2715
EMAIL US