Join Angelo Angerame, CEO of Hudson Regional LTC Pharmacy, for his third LEAP for Autism!
Mark your calendar as busy and join us for the 7th Annual Leap for Autism on Saturday, May 6, 2023.  The event will be held at Skydive the Ranch in Gardiner, New York.  This event benefits Greystone Programs Events.
Greystone Programs supports adults and children with intellectual and developmental disabilities.  We were founded by Mark Kelley in 1979 with a vision that individuals with autism could live in our community in a typical fashion outside of an institution.  The first group home was opened in 1979. We have community supports, behavior therapy, arts programs, and many others.
The LEAP for Autism event benefits Greystone's Expressive Arts Programs - allowing the individuals we support to express themselves through art, music, and equine therapy. These programs encourage individuals living with autism and intellectual developmental disabilities to express themselves and promote a natural way to communicate their emotions and their views on the world.
Donate to Angelo's fundraising team Angeloneyfullabaloney at the link below:
https://www.givegab.com/p2p/leapforautism23/angelo-angerame-3e014278-584c-4bee-8a06-290a3e2d04c2
SHARE THIS STORY ANYWHERE YOU LIKE
SHARE THIS STORY ANYWHERE
HUDSON REGIONAL LTC PHARMACY
280 Route 211 E, Suite 112
Middletown, NY 10940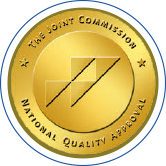 CONTACT US
Tel: 845.341.2700
Fax: 845.341.2715
EMAIL US