How Heat Can Affect Your Resident's Health: Ways to Stay Cool and Protected
How Heat Can Affect Your Resident's Health: Ways to Stay Cool and Protected
With scorching temperatures and high humidity, New York summers can be brutal. But you can do a few things to stay cool and protected from the heat. Before you hit the lake, pool, park, or any other fun in the sun activities this summer with your residents, do not forget to lather up with sunscreen. All it takes is 15 minutes of exposure to sunlight for the ultraviolet (UV) rays to damage skin and increase the risk of skin cancer. While we know the sun can affect your health, the heat can also. Here are 6 ways you can stay cool and protected this summer. 
Apply sunscreen often. Even before you leave your house, lather up. Opt for a broad-spectrum sunscreen and make sure you reapply (to dry skin) every two hours.

 

Always wear a hat. Whether it's a baseball hat or a wide-brimmed hat, anything to keep the sun away will help. By shading your face and head, a hat helps to prevent sunburn and heat exhaustion. It also helps to keep your hair out of your face and reduces the amount of sweat that drips down your forehead. In addition, wearing a hat can add an extra layer of insulation, trapping in cool air and helping to keep your body temperature low.

 

Wear sunglasses. Even if you're wearing a hat, sunglasses protect your eyes from UV rays and help reduce the risks of cataracts. The best type of sunglasses to choose for the most protection is ones that block both UVA and UVB rays.

 

Choose light, loose-fitting clothes. Wearing loose, light-colored clothing is a great way to stay cool and protected. Loose clothing helps your body better regulate its temperature by allowing air to circulate on your skin. In addition, light-colored clothing reflects heat away from your body, helping keep you cool.

 

Stay cool in the shade. Whether it's an umbrella, outdoor tent, or tree, make sure you find some shade while enjoying the outdoors. Midday tends to be the hottest part of the day, so ensure you protect your skin by staying in the shade as much as possible.
Drink plenty of fluids. Don't forget to drink plenty of water before and while outdoors this summer. The body loses water through sweat; in hot weather, we sweat more to cool down. We can become dehydrated if we don't replace the fluids we've lost. Symptoms of dehydration include thirst, dry mouth, dark urine, fatigue, and headaches. Opt for drinks with electrolytes over caffeine to avoid becoming dehydrated.
Summertime is a great time to get outside and enjoy the weather, but it's important to be aware of the risks associated with high temperatures. By following these tips for staying cool and protected from the heat, you can ensure that your summer is both fun and safe.
Contact Hudson Regional LTC Pharmacy
If our team can be of assistance for your long-term care pharmacy needs, please reach
 out to us at 845-341-2714, and we will be happy to help you.
SHARE THIS STORY ANYWHERE YOU LIKE
SHARE THIS STORY ANYWHERE
HUDSON REGIONAL LTC PHARMACY
280 Route 211 E, Suite 112
Middletown, NY 10940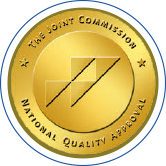 CONTACT US
Tel: 845.341.2700
Fax: 845.341.2715
EMAIL US