Giving Tuesday – A Day to Give Back
Giving Tuesday – A Day to Give Back
The holiday season is upon us, which means it's also a time to start thinking about ways to give back. One great day to do that is participating in Giving Tuesday, which falls on November 29th this year. Keep reading to learn more about why you should participate in Giving Tuesday and how you can get involved.
What is Giving Tuesday?
Giving Tuesday was started in 2012 as a response to the commercialism and consumerism of the holiday season. It's a day for people to come together and support charitable causes, whether it's through donating money, time, or goods. Giving Tuesday is celebrated worldwide; last year alone broke a record with $2.7 billion raised just in the United States. 
Why Should You Give on Giving Tuesday?
There are many reasons why you should consider giving on Giving Tuesday. Here are just a few:
You can support a cause that's important to you – When you give to a charity on Giving Tuesday, you can direct your dollars to an organization working on a cause that's close to your heart.

 

Your donation can have a significant impact – Many charities see an influx of donations on Giving Tuesday, allowing them to do more good with their resources.

 

It's a great way to kick off your holiday giving – Donating early in the holiday season sets the tone for the rest of your giving and ensures that your donation has maximum impact.

 
How Can You Give on Giving Tuesday?
Now that we've convinced you to participate in Giving Tuesday, you might be wondering how you can actually give back. Here are some ideas:
Donate money – One of the most common ways people participate in Giving Tuesday is by making a financial contribution to a charity of their choice. 
Donate goods – Another great way to give back on Giving Tuesday (or any day!) is by donating goods such as clothes, toys, or food to local organizations working with those in need. 
Volunteer your time – If you don't have extra money this holiday season, consider offering your time instead. Organizations are always in need of volunteers, especially around the holidays. 
Giving Tuesday is a special day for people worldwide to unite and support charitable causes. Whether you donate money, goods, or your time, your contribution can significantly impact the causes and organizations you care about most. So mark November 29th on your calendar and get ready to give back!
Supporting the agencies we care for is a fundamental part of our mission.
Since September 2016, Hudson Regional Long-Term Care Pharmacy has donated $589,700 to support the agencies we serve. While we give monetary donations, we also participate in many fundraising events. For example, our CEO, Angelo Angerame, Takes the Leap for Autism every year with Greystone Programs, Inc. He is a top individual fundraiser for this annual event known as "Angeloneyfullabaloney". He will be leaping for autism again on May 6, 2023. Keep an eye out for more details to come! If you want to donate to agencies and organizations caring for the intellectually and developmentally disabled this Tuesday, head to our Philanthropy page. 
Contact us or call with questions for any long-term care pharmacy needs at (845) 341-2714.
SHARE THIS STORY ANYWHERE YOU LIKE
SHARE THIS STORY ANYWHERE
HUDSON REGIONAL LTC PHARMACY
280 Route 211 E, Suite 112
Middletown, NY 10940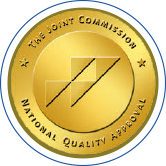 CONTACT US
Tel: 845.341.2700
Fax: 845.341.2715
EMAIL US