Flu vaccines are available at Hudson Regional LTC Pharmacy
Flu vaccines are available at Hudson Regional LTC Pharmacy
Since flu season peaks between January and April now is the time to get your flu shot. Here's why. While we're at the beginning of flu season, people who receive their flu shot now in December will be covered in the peak season. 
Seasonal flu vaccines are designed to protect against the flu viruses that research indicates will be most common during the upcoming season. All flu vaccines in the United States are "quadrivalent" vaccines, which means they protect against four different flu viruses: an influenza A(H1N1) virus, an influenza A(H3N2) virus, and two influenza B viruses, according to the Center for Disease Control and Prevention (CDC).
After about two weeks from receiving the vaccination, antibodies develop in the body and begin to provide you protection against the influenza virus infection. That's why it's best to get vaccinated now to protect yourself before any spread in your community begins. 
There are common misconceptions out there about the flu and the flu vaccine. We wanted to debunk those myths and share some facts to help ease your mind.
Myth: The flu vaccine will give me the flu.
Fact: Many people are fearful of getting the vaccine because they think it will cause them to get sick. However, that's not the case. Flu vaccine shots (administered with a needle) are comprised of either inactivated viruses (that are killed) or with a single protein from the flu virus. 
Myth: It's better to get sick with the flu than receive the vaccine.
Fact: Contracting the flu can be serious especially for very young children, older adults, and for those with chronic health conditions including heart disease, asthma, or diabetes. While some people could recover from the flu within a few days or even a couple of weeks, others could risk complications that can cause hospitalization or even death. Some examples of mild flu complications are sinus and ear infections, while more serious complications could be pneumonia.
Myth: My flu vaccine from last year covers me for this year's flu season.
Fact: Annual flu vaccination is recommended because as time passes, people's immune protection declines from the time of their initial vaccination. If people want to get optimal protection against the flu, they need to receive annual vaccinations especially since the flu viruses are constantly changing. 
Myth: I will have immediate immune protection against the flu once I'm vaccinated.
Fact: It takes around two weeks for a person's body to develop the proper immune protection again the flu. Take proper precautions to protect yourself by avoiding close contact with anyone who is sick and washing your hands often. Try to avoid touching your nose, eyes, and mouth, and be sure to clean and disinfect all surfaces and objects that are high traffic in your home, office, or workplace. 
We encourage everyone to get their flu vaccine. If you live in or near Orange County, make sure you set up your flu vaccine today for yourself or for any long-term care residents. Our nurses at Hudson Regional LTC Pharmacy are busy administering flu vaccines, call us at 845-341-2700 to get yours! 
SHARE THIS STORY ANYWHERE YOU LIKE
SHARE THIS STORY ANYWHERE
HUDSON REGIONAL LTC PHARMACY
280 Route 211 E, Suite 112
Middletown, NY 10940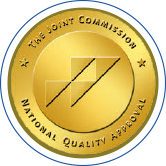 CONTACT US
Tel: 845.341.2700
Fax: 845.341.2715
EMAIL US