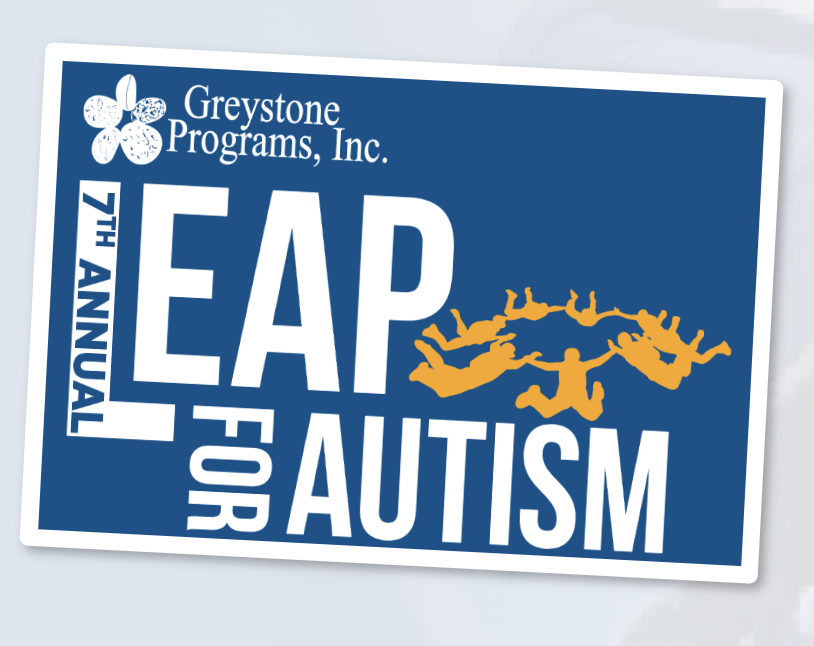 LeapForAutism23
Be A Champion for Autism in the Air or On the Ground.
Greystone Programs invites you to our 7th Annual Leap for Autism on Saturday, May 6, 2023, at Skydive The Ranch in Gardiner, New York.
This event benefits Greystone's Expressive Arts Programs – allowing the individuals we support to express themselves through art, music, and equine therapy. These programs encourage individuals living with autism and intellectual developmental disabilities to express themselves and promote a natural way to communicate their emotions and their views on the world.
Expressive Arts are vital to the individuals we support and lead to greater autonomy.
For the second year, Keyasia, a Greystone-supported individual, will join us at Leap for Autism to sell her handmade soaps through her business Soapery. Keyasia has been making soap with her mother and one day decided to create her own business. "I was inspired by mom, whose passion is to make soap. I helped her, learned from her, and loved the process," Keyasia explained. "I'm very excited to come to Leap for Autism again this year and be with an organization who supports people with autism. They support my interests and give me the opportunities to express myself".
At Greystone our vision is that all people will lead the life they choose and we will support their goals, aspirations and dreams of the individuals we serve.
Please join us and consider donating to this important fundraising event for Greystone's Expressive Arts programs. Corporate and private sponsorship opportunities are welcome. Can we count on you to help Greystone enrich lives one person at a time? Thank you in advance for your compassion.
Experience the thrill of the leap. And if you want to keep your feet on the ground, we will have on-site activities you can enjoy, including live music, food trucks, craft beer, local wine, fun raffle prizes, and more!