Effective April 1, 2023, New York State (NYS) Medicaid members enrolled in mainstream Medicaid Managed Care (MMC) Plans, Health and Recovery Plans (HARPs), and Human Immunodeficiency Virus-Special Needs Plans (HIV-SNPs) will receive their pharmacy benefits through the NYS Medicaid Pharmacy Program (NYRx) instead of through their MMC Plan. 
The pharmacy benefit transition to NYRx does not apply to NYS Medicaid members enrolled in Managed Long-Term Care (MLTC) Plans [e.g., MLTC, Programs of All-Inclusive Care for the Elderly (PACE), Medicaid Advantage Plus (MAP)], the Essential Plan (EP), or Child Health Plus (CHP). 
Transitioning the pharmacy benefit from MMC to NYRx will provide New York State with full visibility into prescription drug costs, allow centralization of the benefit, leverage negotiating power, and provide a uniform list of covered drugs with standardized utilization management protocols simplifying and streamlining the drug benefit for New York State Medicaid members and Medicaid Managed Care (MMC) enrollees. 
New York State Medicaid members have comprehensive drug coverage and equitable access to an extensive network of over 5,000 pharmacy providers. 
SHARE THIS STORY ANYWHERE YOU LIKE
SHARE THIS STORY ANYWHERE
HUDSON REGIONAL LTC PHARMACY
280 Route 211 E, Suite 112
Middletown, NY 10940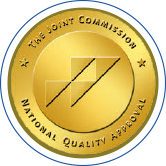 CONTACT US
Tel: 845.341.2700
Fax: 845.341.2715
EMAIL US