Download the NYS Excelsior Pass Wallet App
Download the NYS Excelsior Pass Wallet App
Access your COVID-19 vaccine card digitally
With the Excelsior Pass Plus, New York residents can now carry around their COVID-19 vaccine card digitally without worrying about a paper copy. This new app that rolled out in New York State gives people a digital copy of their CDC Vaccination card or laboratory test results within the palm of their hands. Now you can easily access and show your proof of COVID-19 vaccination or negative test results at businesses and venues. 
This secure, digital proof can be accessed by downloading the NYS Excelsior Pass Wallett app for free from the Apple App Store or Google Play Store. The app is currently available in 10 languages including English, Spanish, Chinese (traditional and simplified), Russian, Haitian-Creole, Korean, Bengali, Arabic, Italian, Polish, and Yiddish.
Different types of Excelsior Pass Plus
The Excelsior Antigen Pass Plus shows valid results for 6 hours from the time of an antigen test.
The Excelsior PCR Pass Plus shows valid results until midnight on the third day after a test.
The Excelsior Vaccination Pass Plus is a digital copy of an individual vaccination record, which becomes available 15 days after the final dose of the vaccine was administered with no expiration date.
Anyone with the Excelsior Vaccination Pass Plus who received a booster or additional dose of the COVID-19 vaccine will have that information included on their pass wallet three to four days after that dose with no expiration date.
Am I eligible for the Excelsior Pass Plus?
You are eligible for the Excelsior Vaccination Pass Plus if:
It's been 15 days or longer since you received the final dose in your vaccine series, you have not tested positive for COVID-19 in the last 10 ten days, and…

You were fully vaccinated in New York OR
You are a New York resident who was fully vaccinated in New Jersey or Vermont OR
You are a New York resident, and a New York healthcare provider entered your COVID-19 vaccination information into the secure New York State and/or New York City immunization databases.
Another eligibility requirement for the pass includes receiving one of the COVID-19 vaccines approved or used under emergency authorization by the Food and Drug Administration (FDA). Currently, that includes the Pfizer-BioNTech COVID-19 vaccine and the Moderna and Janssen/Johnson & Johnson (J&J) COVID-19 vaccines.
For more information on the Excelsior Vaccination Pass Plus, visit covid19vaccine.health.ny.gov. If you received your COVID-19 vaccine from Hudson Regional LTC Pharmacy and you lost your vaccine record card, we can issue a replacement. Please don't hesitate to reach out to our support line at (845) 341-2714.
SHARE THIS STORY ANYWHERE YOU LIKE
SHARE THIS STORY ANYWHERE
HUDSON REGIONAL LTC PHARMACY
280 Route 211 E, Suite 112
Middletown, NY 10940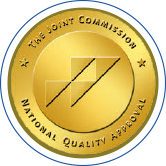 CONTACT US
Tel: 845.341.2700
Fax: 845.341.2715
EMAIL US