Community Resources Staten Island switches to Hudson Regional LTC Pharmacy
Community Resources Staten Island switches to Hudson Regional LTC Pharmacy
"We made a FULL switch over in just 4 weeks for 115 residents and 16 locations! This was a great achievement, hats go off to everyone at Hudson!"
George Gadalla, Director of Clinical Services at Community Resources Staten Island
We are thrilled to announce that Hudson Regional Long-Term Care Pharmacy now proudly serves Community Resources Staten Island with all of its long-term care pharmacy needs. Community Resources Staten Island provides opportunities and experiences for people of all ages and levels of ability to reach their potential, achieve their highest level of independence, and to enjoy rewarding lives as fully participating and contributing community members.
This incredible organization offers a wide array of services including day habilitation, supported employment, in-home residential habilitation, community residences, and so many more programs.
We had the pleasure of sitting down with George Gadalla, Director of Clinical Services at Community Resources Staten Island, to talk with him about what the process was like making the switch to Hudson Regional Long-Term Care Pharmacy. 
HRLTCP: Tell us about the challenges you were facing
George: One of the main issues for switching was the errors from the previous pharmacy. Going from a mom-and-pop local business to a corporate system where they have the manpower and the systems behind the support was an exciting part about making the switch.
HRLTCP: What brought you over to Hudson Regional LTC Pharmacy?
George: Knowing that Hudson had the systems and the ability to fix things without even having to think about it was a great feeling. I had previous experience working with Hudson while I was at another agency for 5 years. Since I knew the systems Hudson had, and the other provider's system was lacking, it was a no-brainer to make the switch!
HRLTCP: What was the process like during the transition period from your previous pharmacy to Hudson Regional LTC Pharmacy?
George: One of the best parts about the process of switching was the support with a smile and the willingness from all the staff at Hudson. Usually, when you're requesting something from someone, you're adding something to their plate. But we never had this feeling from anyone at Hudson. 
The previous pharmacy provider didn't do a phase-out switch, they just do a complete switch so we had to make this happen in just four weeks. Without the help from Angelo, Mike, Sara, and the whole team at Hudson, I don't think it was ever something achievable. We had a few kinks but not from Hudson or our end, it was from the doctor's end. There was great communication and all pertinent information was shared from our team to the Hudson team. 
HRLTCP: What specific things made the switch easy for Community Resources Staten Island?
George: What made switching easy for our agency was knowing the Hudson team, knowing the systems they use, and knowing what we can achieve. With just one click, you can check into action for any medications that a patient is on. This is not in most of the systems from other pharmacies. Before I made the decision, I had other presentations from other pharmacies in the market, and still, the best system and the best bids (and knowing Angelo) were a no-brainer. 
HRLTCP: What would you tell other facilities out there unhappy or unsatisfied with their LTC pharmacy care?
George: Things get resolved almost right away with Hudson Regional LTC Pharmacy. Now that we've made the switch, no situation takes more than five minutes to call and resolve! I just want to express my gratitude to the whole team at Hudson!
This is the difference at Hudson Regional Long-Term Care Pharmacy! Call us at 845-341-2700 or contact us online if you are interested in learning more about partnering with Hudson Regional LTC Pharmacy. 
SHARE THIS STORY ANYWHERE YOU LIKE
SHARE THIS STORY ANYWHERE
HUDSON REGIONAL LTC PHARMACY
280 Route 211 E, Suite 112
Middletown, NY 10940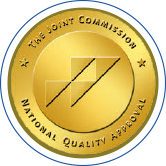 CONTACT US
Tel: 845.341.2700
Fax: 845.341.2715
EMAIL US