Communicating and Caring for the Intellectual and Developmental Disabilities with The New Delta Variant
Communicating and Caring for the Intellectual and Developmental Disabilities with The New Delta Variant
Just as people were starting to put Covid-19 in the rearview mirror, a much more highly contagious variant is spreading across the country. The Delta variant, SARS-CoV-2 virus strain, is described by the Centers for Disease Control and Prevention (CDC) as more contagious than previous strains and may cause more than two times as many infections. 
Since viruses constantly change through mutation, variants are expected to occur with any virus. Some variants can simply disappear while others can emerge, persists, and spread. The original variant that caused the initial Covid-19 cases in January 2020 is no longer circulating since newer variants have increased, according to the CDC. 
Here's what we know about the Delta variant from the latest updated guidance from the CDC. 
There is new data that suggests that the Delta variant could cause more severe illness than previous strains to those who are unvaccinated compared to the original virus strains. 

Unvaccinated people are much more likely to contract and transmit the Delta variant virus. 

Symptomatic breakthrough infections can happen to fully vaccinated people and the virus can be transmitted. 

The CDC is continuing to assess whether fully vaccinated people with asymptomatic breakthroughs can transmit the virus. 

Fully vaccinated people appear to be infectious for a shorter period of time.
We know it's challenging for IDD residents to continuously establish new normals, especially after all the changes that happened during the pandemic. If your facility is changing protocols again due to the Delta variant, we wanted to share some helpful tips from the CDC for your staff, nurses, and caregivers to help residents feel at ease as much as possible with the unknown of the virus still lingering. 
Share the actions you are doing to stay safe.

When you go to wash your hands or put on your mask, try to point out these steps you're doing to stay safe: "I'm putting on my mask before we go outside or into public places." 

Show empathy when you acknowledge hard things.

Wearing a mask, staying distanced, and getting a vaccine shot can be hard for people with IDD and sensory challenges. Listen and show that you understand what they're going through. Offer to help your residents find a mask that feels more comfortable or remind them that about safe steps to take to keep everyone healthy. 

Gently give safe distance reminders.

Remind those you care for that it's important to keep a safe distance if you're going out into public. A gentle reminder for a resident (until two weeks after their final vaccinations shot) could sound like, "when we go out into public, we need to keep a safe distance between yourself and other people." 

Ease their worries.

If the person you care for mentions they are worried or feel anxious about Covid-19, listen thoughtfully especially since there is so much out of all of our control. Ease their worries by reminding them they can get a Covid-19 vaccine, wear a mask, wash their hands frequently, and keep a safe distance until they are fully vaccinated.
We know your team is working tirelessly, and we just want to encourage you and applaud all of the hardwork each nurse and staff is continuously putting in each and every day. 
If you have questions about the Covid-19 vaccine, please reach out to our team. Call us at 845-341-2714 or contact us here. 
SHARE THIS STORY ANYWHERE YOU LIKE
SHARE THIS STORY ANYWHERE
HUDSON REGIONAL LTC PHARMACY
280 Route 211 E, Suite 112
Middletown, NY 10940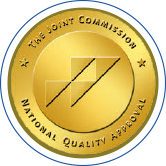 CONTACT US
Tel: 845.341.2700
Fax: 845.341.2715
EMAIL US