Celebrating National Nurses Month
Celebrating National Nurses Month
As we move forward and place Covid-19 and the pandemic in the rearview mirror, we must pause for a moment to honor the frontline workers, first responders, and every single nurse for putting their lives on the line every day. We can never forget the unwavering dedication we saw from our frontline workers and nurses. 
May is National Nurses Month, and now more than ever nurses need to be celebrated and honored. Let's really take a moment this month to show our respect to all of the frontline workers we lost during the pandemic, the nurses who sacrificed seeing their family and loved ones to care for those who were sick, and to all the nurses who continue to live out their actions guided by compassion. 
We wanted to highlight two of our own RN Consultants and their contributions as part of National Nurses Month. Dawn and Jennifer work with the facilities and nurses who care for the intellectually and developmentally disabled.
Their primary focus each day is to ensure that the pharmacy reviews the requirements by the Office for People With Developmental Disabilities (OPWDD) for the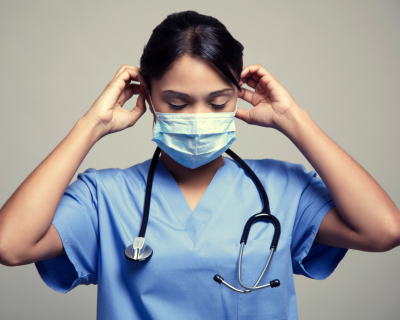 agencies that Hudson works with. Dawn and Jennifer review everyone's files and health record within the agencies through the pharmacy portal and make recommendations to the primary nurse and their physicians on what needs to be monitored to safely administer the medication that they're on. Most recently with the rollout of the Covid vaccine, they have been administering the Moderna vaccine. They have vaccinated close to 2,000 people so far. 
We sat down and asked Dawn and Jennifer some questions about their job as RN Consultants and how the pandemic has changed the way in which they work. Here's what they had to say.
Q: What do you love most about your job?
Dawn: I've worked residential, and I love the fact that I'm still involved with the individuals that we support. Now I am able to support the nurses too because I understand what it's like working their job and how we can help them. As a residential nurse, I know how much we worked with and relied on the pharmacy greatly, so it's nice to be a part of their team and assist them. 
Jennifer: One of the things I love is being connected with the individuals, maintaining the advocacy, connection with them, and being able to assure that you are there for the individual's well-being and ensuring the continuity of care is there. Knowing that I made that individual smile even if it was for a minute, that they were happy and enjoying life in that moment, means everything. 
How has the pandemic changed your day-to-day role?
Dawn: We immediately had to transition into doing things remotely because every agency is different and for some, prior to the pandemic, we were going into residences, getting the medical binders, and working with the staff in person. But once the pandemic hit, we had to transition and acclimate with our facilities to send patients' records electronically. It is challenging to maintain records and assist the staff when you cannot go into facilities physically but as the year has gone on, and we've all learned Zoom, we are acclimated to virtual trainings. We are assisting the staff with getting into patient portals and ordering medications. A silver lining from all of this is we were given time to work with nurses almost individually during the pandemic.
What does celebrating National Nurses Month mean to you?
Jennifer: Every day these nurses wake up, go to work, and put themselves last and these individuals first. Every time nurses speak up for those who can't, they do the right thing; they're heroes. The developmentally disabled that we take care of are people that society has forgotten about. These are the people that nurses have dedicated their lives to taking care of so these individuals can reach their fullest potential. Nurses get up every day and think about how they're going to get the job done to ensure the individual is taken care of. 
On behalf of our entire team at Hudson Regional LTC Pharmacy, we want to honor the hard work and dedication of America's four million registered nurses.
If your facility is looking for more ways to celebrate nurses month, head over to the National Board of Certification and Recertification for Nurse Anesthetists (NBCRNA) website. Also, be sure to use the hashtag #NationalNursesMonth on social media. 
SHARE THIS STORY ANYWHERE YOU LIKE
SHARE THIS STORY ANYWHERE
HUDSON REGIONAL LTC PHARMACY
280 Route 211 E, Suite 112
Middletown, NY 10940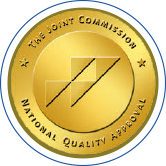 CONTACT US
Tel: 845.341.2700
Fax: 845.341.2715
EMAIL US