A Note From Our CEO : Supporting those we care about
A Note From Our CEO : Supporting those we care about
A lot can happen in a month, and things can sure change quickly. While we thought we saw Covid in the rearview mirror, it now seems like the headlights are getting closer to us. We hoped the pandemic was over, but it doesn't look like it is. This Delta variant is much more transmissible, and there have been numerous breakthrough cases. We cannot stop being vigilant and need to be so careful because this variant is spread so easily. We need to do what we've been doing the past year and a half before restrictions started to lift by avoiding crowded places and staying at home when possible.
In our September newsletter In The Know, we share a couple of upcoming fundraising events that support three of the agencies we serve. At Hudson Regional LTC Pharmacy, we don't just write a check to show our support for philanthropy, we jump out of planes when our agency partners ask us to. Sound wild? That's how much we care! On October 2nd, I'll be participating in Leap for Autism to support Greystone Programs' annual fundraising event. Be sure to look out in the next newsletter issue for photos. 
We are also proudly supporting and sponsoring The Arc Greater Hudson Valley in their annual Bill Volpe Golf Classic on Thursday, September 30th at the exclusive Powelton Club in Newburgh, NY. This fundraiser will directly benefit people with developmental disabilities. The Arc Greater Hudson Valley is a not-for-profit organization that serves more than 2,000 children and adults with developmental and/or intellectual disabilities in Orange, Dutchess, and Sullivan Counties.
Another event we are proudly sponsoring this fall is the New Horizons Resources, Inc. 2021 Annual Invitation Golf Tournament. This event will take place on Monday, October 4 at the exclusive Powelton Club in Newburgh, NY. This tournament is a fundraiser and supports New Horizons Resources, Inc.'s mission which is to enable people with developmental disabilities to realize their human potentials and become valued citizens within their communities.
We know the funding needs that go into taking care of the ID/DD community. These people require a lot of resources, and people often don't want to give them resources. In fact, did you know most Medicare dollars go towards taking care of people that need long-term care, be it a nursing home or group homes like we serve? That care starts when people are children and goes into their adult life. It also requires funding, which is why we are happy to support our agency partners that work tirelessly to provide the best care for the developmentally disabled. These people are full of potential, and they want their lives to have meaning like the rest of us. 
On another note, I would just like to say that the people who work in these agencies are really called to a thankless job where everything they do is questioned; there is no room for human error, and they are constantly second-guessed. It takes a special kind of person who has a calling to this field of work. We know how hard the administrators, nursing staff, and employees work and how they always put their residents' needs first. During Covid last year, it's like the days never ended for staff. The burdens the nurses carry are heavy in providing direct care to people in group homes. We wanted to take a moment to acknowledge all of the ID/DD care staff and thank you because your work makes a difference.
We want to see everyone we serve reach their fullest potential and with your help and care, people living in group homes have that opportunity.
Don't forget, our team is always here to serve you. Please reach out with any questions or if we can help in any way. 
Yours In Health,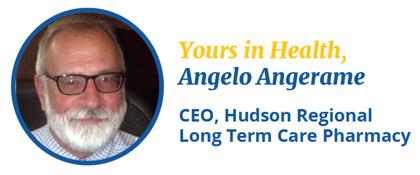 SHARE THIS STORY ANYWHERE YOU LIKE
SHARE THIS STORY ANYWHERE
HUDSON REGIONAL LTC PHARMACY
280 Route 211 E, Suite 112
Middletown, NY 10940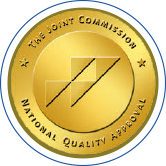 CONTACT US
Tel: 845.341.2700
Fax: 845.341.2715
EMAIL US