A Note From Our CEO: Hudson Regional Long-Term Care Pharmacy is Here For You
A Note From Our CEO: Hudson Regional Long-Term Care Pharmacy is Here For You
Happy New Year to everyone! I hope you and your loved ones had a very happy and healthy holiday season. January is always a busy month gearing up for the new year and with new insurance plans starting, but our team is eager and ready to serve our agency partners. 
One of the things I'm looking forward to is a healthy new year with less illness. Although another COVID-19 variant has surged over the past month and is known to spread quickly, the vaccine has proved to be very effective. Those who are vaccinated and do contract omicron are experiencing mild symptoms and are staying out of the hospital. Collectively, we have to remain vigilant during this pandemic and that includes getting vaccinated. If you are a direct support professional working with the IDD community, we cannot emphasize enough the importance of vaccination to keep yourself and the incredible people you take care of well.
We are doing our part each day at Hudson Regional LTC Pharmacy. Around 90 percent of the people we take care of have received their booster vaccinations, and we are working hard to get the remaining patients vaccinated. Our team is committed to doing our part to move in the right direction. If you received a vaccine from HRLTCP and you lost your vaccine record card, we can issue a replacement. There is also a digital way to carry your record through the NYS Excelsior Pass Wallet App. We're excited about this easy-to-access digital pass that we discuss in more detail in this newsletter.
As we remain in the winter months with the possibility of storms, please know that the only time Hudson Regional LTC Pharmacy closes is during an issued state of emergency. However, if there is snow or just bad weather, we are open. We have ample staff who are incredibly dedicated to serving our agency partners and residents. Our team never misses a beat and that's a testament to who they are.
We want all of our agency partners to know the level of commitment and solidarity from Hudson Regional LTC Pharmacy during this time. If your facility is down in staff numbers, do not worry. No matter what, your residents' medications will be delivered.
Business is as usual at Hudson Regional LTC Pharmacy!
Our team is ready and able to deliver all medications to your staff. We are standing strong together as your partner in healthcare. We're here to help, don't hesitate to reach out to our team!
Yours in Health, 
Angelo Angerame 
CEO, Hudson Regional Long Term Care Pharmacy
SHARE THIS STORY ANYWHERE YOU LIKE
SHARE THIS STORY ANYWHERE
HUDSON REGIONAL LTC PHARMACY
280 Route 211 E, Suite 112
Middletown, NY 10940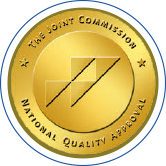 CONTACT US
Tel: 845.341.2700
Fax: 845.341.2715
EMAIL US