A Note From Our CEO: Celebrating an Accuracy Rate That is Approaching 100 Percent
A Note From Our CEO: Celebrating an Accuracy Rate That is Approaching 100 Percent
Even though we're in a new month, it doesn't stop the fact that life continues to throw us curve balls. Staff shortages. A new COVID variant. Supply and demand issues…just to name a few. Well, I'm here to tell you that the team at Hudson Regional Long-Term Care Pharmacy will continue to knock those challenging curveballs out of the park. We're going to meet the needs of our patients no matter the obstacles that get thrown our way, and we want our facility partners to know that we are here for you.
As we all know, the latest COVID-19 omicron variant continues to spread rapidly. Thankfully the new Centers for Disease Control and Prevention (CDC) rules for quarantining only five days have helped us all out. The CDC understood that healthcare would be sunk if people who were vaccinated and had mild symptoms had to be out for 14 days.
On another note, we need to recognize and honor each and every nurse and Direct Support Professional (DSP) for their endless hard work. You are noticed, and on behalf of everyone at our pharmacy, we applaud your dedication, persistence, care, and commitment to serving the IDD community during the most difficult two years. 
I wanted to take a moment to say kudos to our entire team as we celebrate that our prescription accuracy and the delivery rate at Hudson Regional LTC Pharmacy approaches 100 percent, despite the challenges of the pandemic and supply shortages. Between the hard work of our staff and the barcode scanning system we use, it takes the guesswork out of what we do. 
At HRLTCP, we have a paperless system. Everything comes electronically, and even if it doesn't, we convert it to an electronic record. At our computer portals, our staff can easily look up prescriptions, images of medication packages to know exactly how it's supposed to look, and it's allowed us to work with menial resources to get the job done.
Just a reminder as we continue in the winter months with the possibility of storms, please know that Hudson Regional LTC Pharmacy will remain open. The only time we close due to inclement weather is because of an issued state of emergency. If that is the case, we will always ensure that your residents have the medication they need. 
Yours in Health, 
Angelo Angerame 
CEO, Hudson Regional Long Term Care Pharmacy
SHARE THIS STORY ANYWHERE YOU LIKE
SHARE THIS STORY ANYWHERE
HUDSON REGIONAL LTC PHARMACY
280 Route 211 E, Suite 112
Middletown, NY 10940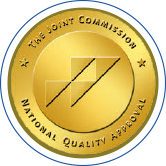 CONTACT US
Tel: 845.341.2700
Fax: 845.341.2715
EMAIL US