A Letter From The CEO: What Makes Hudson Regional LTC Pharmacy Different
A Letter From The CEO: What Makes Hudson Regional LTC Pharmacy Different
June is always an exciting month as the school year ends and summer begins. For many, that means planning and taking fun trips with family or friends. Wherever you find yourself heading this summer, we wish you safe travels full of fun memories.
We are looking forward to expanding our services to Long Island this summer as we bring a new agency under our umbrella of care this month. Recently, I have spent some time out on Long Island meeting with other agencies and LTC facilities because we want to help as many people as possible. 
After many discussions with facility directors and nursing administrators, I have to say Hudson Regional LTC Pharmacy truly does it the best – we take care of our patients the best and are here to support agency employees. We measure our level of care by the responsiveness of our staff; they are friendly whenever anyone calls, and we assess the needs of our patients and respond immediately. 
We make sure our patients have what they need when they need it. 
Since we specialize in taking care of a specific patient population, we understand what the agencies go through, which sets us apart from other long-term care pharmacies. Caring for and understanding the needs of the intellectually disabled and developmentally disabled population makes Hudson Regional LTC Pharmacy unique. 
We make sure medications are delivered by or before 9 p.m. so people are not disrupted or thrown off from their nightly routine. We meet the needs of these people because it's in our DNA. Our policies and procedures were written by people working in the agencies; they are specifically catered for these houses. 
Please know that our staff and the entire team at Hudson Regional LTC Pharmacy are committed to serving your facility and residents with excellence. We are always here to meet the needs of our partners and patients. Please reach out to our team at 845-341-2714 and we will be happy to assist you. 
Yours in Health,
Angelo Angerame
CEO, Hudson Regional Long Term Care Pharmacy
SHARE THIS STORY ANYWHERE YOU LIKE
SHARE THIS STORY ANYWHERE
HUDSON REGIONAL LTC PHARMACY
280 Route 211 E, Suite 112
Middletown, NY 10940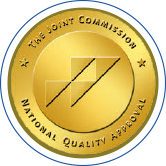 CONTACT US
Tel: 845.341.2700
Fax: 845.341.2715
EMAIL US