A Letter From the CEO New York Direct Care Professional Staffing Crisis
Breaking News. The Centers for Disease Control and Prevention (CDC) has been monitoring an increase in extensively drug-resistant (XDR) Shigella infections (shigellosis) reported through national surveillance systems. Clinicians treating patients infected with XDR strains have limited antimicrobial treatment options. Shigella bacteria are easily transmissible. XDR Shigella strains can spread antimicrobial resistance genes to other enteric bacteria. Given these potentially serious public health concerns, CDC asks healthcare professionals to be vigilant about suspecting and reporting cases of XDR Shigella infection to their local or state health department and educating patients and communities at increased risk about prevention and transmission. 
Let's take a minute and re-focus on the direct care professionals who service the intellectually and developmentally disabled. It's been a rough few years with all the turnover in direct care staffing. We've also suffered the loss of many great mentors due to retirement or leaving the field altogether. As an industry, can we just take a look at being more than just a place to work? Let's do more to help overcome the staffing shortages and strive to provide the best for all direct care professionals. 
Our goal as a company this year–and always– is to provide our clients with the highest quality, accuracy, and efficiency in managing and coordinating pharmacy services. So, if you are an Executive, Administrator, House Manager, or Nursing Director frustrated for too long with the challenges caused by your long-term care pharmacy provider, this is the year to make a switch! 
To discuss the challenges with your LTC Pharmacy providers and how to resolve them, we're here to help. Please reach out at (845) 341-2714. 
Yours in Health, 
Angelo Angerame CEO, 
Hudson Regional 
Long Term Care Pharmacy 
SHARE THIS STORY ANYWHERE YOU LIKE
SHARE THIS STORY ANYWHERE
HUDSON REGIONAL LTC PHARMACY
280 Route 211 E, Suite 112
Middletown, NY 10940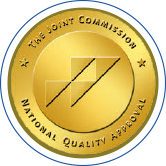 CONTACT US
Tel: 845.341.2700
Fax: 845.341.2715
EMAIL US