A Letter From Our CEO: Supporting IDD Nurses
A Letter From Our CEO: Supporting IDD Nurses
Spring is in full swing, and we are happy to see more normalcy in our everyday lives. While we can't let our guards down completely with COVID-19, we can continue to encourage our peers to make sure they receive all of their vaccine booster shots. It's paramount for those immunocompromised to receive all 2 or 3 doses of the COVID-19 vaccine (depending on the type) and the booster. 
 We are also happy to announce that Hudson Regional LTC Pharmacy offers another opportunity to support our frontline IDD nurses!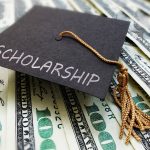 We know that the intellectual and developmental disability field needs nurses now more than ever. That's one reason why we are offering one $1,000 scholarship for BSN or MSN students working in the IDD healthcare field. We are committed to supporting these specialty nurses and taking care of the IDD community. 
We want to thank all of our agency partners for their continued patronage. Please know that our staff and the entire team at Hudson Regional LTC Pharmacy are committed to serving your facility and residents with excellence. Our goal is to be the selected long-term care pharmacy provider for each facility that works with the developmentally disabled in the Hudson Valley / New York Metro Area. 
The difference at Hudson Regional LTC Pharmacy compared to others is a clear alignment of our mission, vision, values, and goals to always do what is right for the facilities we serve and our patients. 
We are your partner in healthcare.

 

We strive each day to improve the quality of care and institutional pharmacy services.

 

We will never compromise on serving our partners with anything less than excellence.

 

We want to be on your team!

 
We hope you allow us to show you the Hudson Regional LTC Pharmacy difference! 
Yours in Health, 
Angelo Angerame 
CEO, Hudson Regional Long Term Care Pharmacy
SHARE THIS STORY ANYWHERE YOU LIKE
SHARE THIS STORY ANYWHERE
HUDSON REGIONAL LTC PHARMACY
280 Route 211 E, Suite 112
Middletown, NY 10940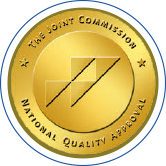 CONTACT US
Tel: 845.341.2700
Fax: 845.341.2715
EMAIL US