A Letter From Our CEO: Stand Up and Be Counted!
A Letter From Our CEO: Stand Up and Be Counted!
For those who have been around Hudson Regional Long-Term Care Pharmacy for awhile, you might notice that we are enthusiastic supporters and participants when it comes to supporting agencies that care for the intellectual and developmentally disabled community. If we are asked to support an agency's event, cause, or fundraising event, we like to get involved and also be present. Why? We believe that personal participation is a great opportunity to meet the families and supporters of the agencies caring for these individuals. We want to see these organizations have successful outcomes with these events and in running their programs. 
For some, showing support can be a monetary amount, but I believe that getting involved by giving your time also has a huge impact. For example, Hudson Regional LTC Pharmacy started as a vendor for Greystone Programs, Inc. I became involved as a board member and am now the board president from that relationship. Also for the past two years, I have jumped out of planes (literally) to show my support for Greystone Programs! I went from being the new kid on the block to raising more money individually than anyone else for Leap for Autism. I do it because I can. When my kids were growing up, I would say to them, "for those who are given many gifts, many things are expected." I believe there are some things that I am good at, and coincidentally if the things that I am good at are going to benefit the people who get services from this pharmacy, I feel it's a moral imperative to do it.
I really like the people who work at the agencies we serve, and I'm talking about the people performing the work each day. They are kind-hearted, good people you want to be associated with. They are interested in making sure that everyone has the opportunity to reach their full potential. And we want to support those people caring for the IDD community and the individuals receiving services from our agency partners. We believe in making a difference, so we are enthusiastically involved. Please know that our staff and the entire team at Hudson Regional LTC Pharmacy are committed to serving your facility and residents with excellence. We are always here to meet the needs of our partners.
Yours in Health, 
Angelo Angerame 
CEO, Hudson Regional Long Term Care Pharmacy
SHARE THIS STORY ANYWHERE YOU LIKE
SHARE THIS STORY ANYWHERE
HUDSON REGIONAL LTC PHARMACY
280 Route 211 E, Suite 112
Middletown, NY 10940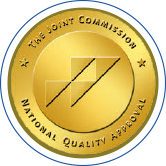 CONTACT US
Tel: 845.341.2700
Fax: 845.341.2715
EMAIL US