A Letter From Our CEO: Giving Thanks This Holiday Season
A Letter From Our CEO: Giving Thanks This Holiday Season
Over the past two years, the pandemic has spotlighted the importance of frontline workers in long-term care. Every person working in an LTC facility has played a vital role in keeping residents safe and healthy, from nurses and custodial staff to administrators, chefs, and Direct Support Professionals (DSPs). We are thankful for every frontline employee who has provided the best care to the intellectually and developmentally disabled.
As we give thanks for many things this year, we want to show our appreciation to every agency under our umbrella of care. Thank you for allowing us to be members of your team and giving us a chance to help your nurses and staff support residents. While we're not bedside at your facility, we're a critical part of the team, and we're thankful for the people we're partnered with to allow us to do that.
I also want to express and show my deep gratitude to the Hudson Regional LTC Pharmacy team. I always tell our staff we're only successful because of you. And it's true. Our success is not me; it's because of their hard work, dedication, and commitment. I have never worked with staff as exceptional as I have now.
As the holidays approach, we know that many of our residents will leave to spend time with their families. We want to ensure that everyone has the medications they need to stay healthy while away. 
Hudson Regional Long-Term Care Pharmacy can help by providing travel kits with everything you need to stay on schedule. We can also work with your family to ensure they have the supplies they need to administer your medications while you're away. So please let us know how we can help make this holiday season a success for you and your loved ones without interruption.
There is so much to be grateful for this year. From our pharmacy family to you and your loved ones, I wish you a very Happy and Healthy Thanksgiving! 
Don't hesitate to reach out if we can help.
Yours in Health,
Angelo Angerame
CEO, Hudson Regional Long Term Care Pharmacy
SHARE THIS STORY ANYWHERE YOU LIKE
SHARE THIS STORY ANYWHERE
HUDSON REGIONAL LTC PHARMACY
280 Route 211 E, Suite 112
Middletown, NY 10940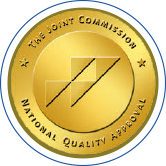 CONTACT US
Tel: 845.341.2700
Fax: 845.341.2715
EMAIL US