A Letter From Our CEO: Caring for the Developmentally Disabled
A Letter From Our CEO: Caring for the Developmentally Disabled
Whether you have been around Hudson Regional Long-Term Care Pharmacy for a while or are new here, one thing you will notice is that our primary focus is to provide the most reliable and accurate pharmacy care for the developmentally disabled. We do this in many ways, but one differentiator that sets our pharmacy apart is our commitment to assuring deliveries are made before residents are in bed. Delivery of prescriptions before bedtime is a massive deal for residents and the staff that cares for this community. Why? 
Because a late delivery can interrupt the nighttime flow of the residents living in the homes, we want to ensure our job and services support our agency staff members, not cause them stress or more work. That's why you can always count on reliable prescription deliveries before residents are in bed when you work with our long-term care pharmacy. We also offer a wide range of services specifically designed to meet the needs of I/DD patients, including medication management, accessible prescription refills, and 24/7 on-call support.
Another huge driver for Hudson Regional LTC Pharmacy is that we set out to be the best in all areas of our field and are committed to our virtues and values. Our vision is to be the premier provider of pharmaceutical care for patients by providing the highest quality of services, invested partnerships, and stewardship of our customers, employees, and community. We live out our vision by doing what others won't. That includes going above and beyond to support unlicensed staff charged with administering medications to residents to ensure they're set up for success and have what they need when they need it. At Hudson Regional LTC Pharmacy,  we gladly accept and support all staff members working hard to meet the needs of the residents. 
When you are under our care umbrella, rest assured that we make sure all the pieces are put together for our agency partners regarding their long-term care pharmacy needs.
Yours in Health,
Angelo Angerame
CEO, Hudson Regional Long Term Care Pharmacy
Contact Hudson Regional LTC Pharmacy
If our team can be of assistance for your long-term care pharmacy needs, please reach
out to us at 845-341-2714, and we will be happy to help you. You can learn more about our services here. Also, sign up to receive our free monthly newsletter packed with industry news, seasonal updates, and thought leadership content.
SHARE THIS STORY ANYWHERE YOU LIKE
SHARE THIS STORY ANYWHERE
HUDSON REGIONAL LTC PHARMACY
280 Route 211 E, Suite 112
Middletown, NY 10940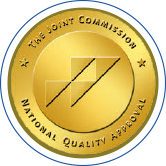 CONTACT US
Tel: 845.341.2700
Fax: 845.341.2715
EMAIL US