4 Reasons Why Your Company Should Participate in Disability Mentoring Day
4 Reasons Why Your Company Should Participate in Disability Mentoring Day
Disability Mentoring Day is an international event held on the third Wednesday of October, which takes place during National Disability Employment Awareness Month. The purpose of this day is to promote career development for students and job-seekers with disabilities and to make employers aware of an available pool of qualified candidates. This is a great opportunity for long-term care pharmacies to get involved and show their commitment to diversity and inclusion. Here are four reasons why you should participate in Disability Mentoring Day.
It's a great way to network.
Disability Mentoring Day provides an excellent opportunity for networking between job-seekers with disabilities, mentors, and employer representatives. This is a great way to make new connections and expand your professional network. 
It's a chance to learn more about people with disabilities.
The day provides an opportunity to learn more about the challenges faced by people with disabilities and how you can better support them in your workplace. This can help break down barriers and create a more inclusive environment. 
It can help you find qualified candidates for open positions.
If you're looking to diversify your workforce, Disability Mentoring Day can connect you with qualified job-seekers who have the skills and experience you need. This is also a great way to build your brand as an employer of choice for people with disabilities. 
It's a chance to give back. 
Mentoring someone can be a rewarding experience, and this event provides the perfect opportunity to give back to your community. Sharing your knowledge and expertise can help someone achieve their career goals and positively impact their life. 
EmployAbility at Hudson Regional LTC Pharmacy
Our pharmacy is proud to participate in EmployAbility. These incredible individuals enjoy coming to work; it gives them a sense of purpose. Just because a person has a disability doesn't mean they don't want their life to have meaning.
Regardless of their ability, any person wants to feel a sense of fulfillment. 
We all want to feel like we belong to something and are making a difference. Our employees here have a sense of fulfillment, and it would be impossible to overstate the importance of our EmployAbility team members – they fulfill a critical job role and know they are helping people by coming to work. If their jobs don't get done, there are serious implications for our workflow and our ability to ensure everyone gets the medications they need when needed.
If your agency is ready to receive experience Service With a Smile from a long-term care pharmacy specializing in serving the intellectually and developmentally disabled community, contact us at 845-341-2714!
SHARE THIS STORY ANYWHERE YOU LIKE
SHARE THIS STORY ANYWHERE
HUDSON REGIONAL LTC PHARMACY
280 Route 211 E, Suite 112
Middletown, NY 10940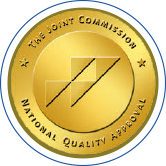 CONTACT US
Tel: 845.341.2700
Fax: 845.341.2715
EMAIL US