Share the Importance of Vaccination during National Immunization Awareness Month
Share the Importance of Vaccination during National Immunization Awareness Month
August is here, which means it's National Immunization Awareness Month. This annual observance is a great time to encourage your long-term care residents to stay up-to-date on their vaccinations. As the healthcare provider to your patients in residential homes, your recommendations are valued and trusted. Using this SHARE approach from the Centers for Disease Control and Prevention can help educate patients to make informed decisions about vaccination.
SHARE the tailored reasons why the recommended vaccine is suitable for the patient given their age, health status, lifestyle, or other risk factors.
HIGHLIGHT positive experiences with vaccines (personal or in your healthcare experience), as appropriate, to reinforce the benefits and strengthen confidence in vaccination.
In plain and understandable language, ADDRESS patient questions and any concerns about the vaccine, including side effects, safety, and vaccine effectiveness.
REMIND patients that vaccines protect them and their loved ones from many common and severe diseases.
EXPLAIN the potential costs of getting the disease, including serious health effects, time lost, and financial costs.
Here are three ways to observe National Immunization Awareness Month
1) Educate your long-term care residents about the importance of vaccinations. Education can come from informational sessions, group activities, or one-on-one conversations.
2) Encourage your residents to get vaccinated. You can do this by providing information about where to go to get vaccinated, helping to schedule appointments, or even offering transportation to and from appointments.
3) Celebrate those who are vaccinated! This is a great way to show your support for vaccination and help create a positive environment around the topic. For example, you could throw a party, give out prizes, or thank those vaccinated.
Vaccines make a difference.
Vaccines are one of the most important tools in public health. They help to protect us from dangerous diseases by stimulating our immune system to produce antibodies that fight infection. Vaccines have been responsible for saving millions of lives and eradicating devastating diseases such as smallpox. In addition, they play a vital role in protecting our community from disease. Vaccines save an estimated 33,000 lives in the United States and prevent 14 million infections yearly, according to the Office of Disease Prevention and Health Promotion. 
When more people are vaccinated, it provides "herd immunity" that can help to protect those who are unable to receive vaccines, such as newborns or people with weakened immune systems. Vaccines make a real difference in the health of our community, and everyone should do their part to ensure that they are up-to-date on their vaccinations.
Vaccination can prevent life-threatening diseases like polio, smallpox, cervical cancers, and diphtheria.

Vaccines are one of the most effective ways to protect yourself and your loved ones from disease.

They are safe and effective.

Vaccination is important for adults, children, pregnant women, and the elderly.

They are affordable and available at many pharmacies and clinics.

Vaccines prevent outbreaks.
Vaccination Transportation Resources
Below are transportation arrangement resources provided by the CDC for LTC administrators and managers to help transport older adults and people with disabilities to get vaccinated.
Disability Information and Access Line (DIAL) 
Phone: 1-888-677-1199
Email: DIAL@usaginganddisability.org
Eldercare Locator
Phone: 1-800-677-1116
Website: www.eldercare.acl.gov 
Contact Hudson Regional LTC Pharmacy
Please call us at 845-341-2714 with any questions about vaccinations or if we can help get your staff or residents vaccinated. Now is the time to order your flu vaccines, so contact us.
SHARE THIS STORY ANYWHERE YOU LIKE
SHARE THIS STORY ANYWHERE
HUDSON REGIONAL LTC PHARMACY
280 Route 211 E, Suite 112
Middletown, NY 10940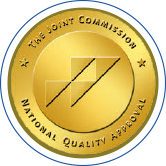 CONTACT US
Tel: 845.341.2700
Fax: 845.341.2715
EMAIL US