New Regulations in Place for Pharmacy Benefit Managers
New Regulations in Place for Pharmacy Benefit Managers
The new year is already off to a great start with new legislation signed by Governor Kathy Hochul requiring licensure for pharmacy benefit managers (PBMs) that specify their duties and obligations as service providers. Legislation S.3762/A.1396 also allows the Department of Financial Services to receive complaints from consumers, pharmacies, and healthcare providers if a PBM violates the law. 
"In the midst of a global public health crisis, it's crucial that we take every opportunity to improve the health care system and reduce costs for New Yorkers," Governor Hochul said in a recent press release. "This landmark law creates the most comprehensive regulatory framework in the country for Pharmacy Benefit Managers, increasing transparency for consumers and shedding light on the cost of prescription drugs. Navigating costs associated with medications and insurance can be difficult, so I am proud to sign this legislation to make it that much easier." 
Every person deserves the right to make well-informed decisions when it comes to their healthcare. This legislation is a step in the right direction as it will ensure that PBMs abide by these newly outlined standards while bringing transparency to an unregulated part of healthcare. 
"Pharmacy benefit managers are the ones that are taking the most out of healthcare with how they bill, and in New York, there has been no regulation of this, whatsoever," said Angelo Angerame, CEO of Hudson Regional LTC Pharmacy. "PBMs don't care about the patients or the pharmacies, they just care about making money. This new law will allow us to have some sort of regulation to a process that's very much out of control right now."
This landmark ruling will now give consumers more transparency on pharmaceutical costs and hold PBMs accountable through regulation.
Please don't hesitate to reach out to our support line at (845) 341-2714 if you have any questions about your residents' prescription coverage or costs. We look forward to hearing from you. Our team at Hudson Regional LTC Pharmacy is always here to help.
SHARE THIS STORY ANYWHERE YOU LIKE
SHARE THIS STORY ANYWHERE
HUDSON REGIONAL LTC PHARMACY
280 Route 211 E, Suite 112
Middletown, NY 10940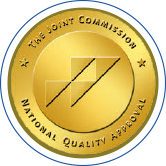 CONTACT US
Tel: 845.341.2700
Fax: 845.341.2715
EMAIL US