Medicare Part D Prescription Drug Coverage Changes Coming in 2021
Medicare Part D Prescription Drug Coverage Changes Coming in 2021
A new year comes with new changes including those who are enrolled into Medicare Part D. Here are a few changes we wanted to highlight to keep your apprised.
To learn more about how to get prescription drug coverage, what Medicare Part D drug plans cover, the cost for Medicare drug coverage or how Part D works with other insurance, visit the Medicare website.
If you have questions about your long-term care resident's Medicare Part D prescription medications, please call us at 845 341-2700 or visit our website. Our pharmacists are experts in drug regimen review and would be glad to assist.
SHARE THIS STORY ANYWHERE YOU LIKE
SHARE THIS STORY ANYWHERE
HUDSON REGIONAL LTC PHARMACY
280 Route 211 E, Suite 112
Middletown, NY 10940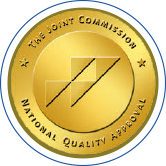 CONTACT US
Tel: 845.341.2700
Fax: 845.341.2715
EMAIL US