Hudson Regional LTC Pharmacy Achieved the Gold Seal of Approval from The Joint Commission
Hudson Regional LTC Pharmacy Achieved the Gold Seal of Approval from The Joint Commission
In April of 2021, the Hudson Regional Long Term Care Pharmacy team achieved The Gold Seal of Approval from The Joint Commission Accreditation. Due to COVID-19 regulations, everything had to be done virtually, including a virtual part of the accreditation included virtual nebulizer training. This recognition shows that HRLTCP complies with the highest national standards for safety, quality of care and is committed to continually improving patient care.
HRLTCP's CEO, Angelo Angerame, completed the nebulizer instruction as part of his ongoing commitment in providing training and education for the entire Hudson staff and every facility partner. This accreditation allows the Hudson team to train facility partners and staff on how to use nebulizers to treat patients.
What is The Gold Seal of Approval® from The Joint Commission?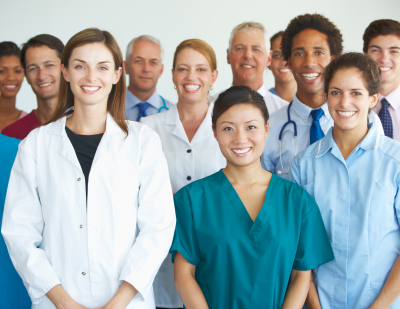 Hudson Regional Long Term Care Pharmacy voluntarily underwent a thorough evaluation by The Joint Commission. The goal of the evaluation is to see if our facility meets the Joint Commission's rigorous performance standards in delivering quality, safe care. By meeting these standards, our facility received The Gold Seal of Approval® – an internationally recognized symbol of quality.
The Joint Commission accredits and certifies more than 22,000 health care programs worldwide and focuses on continually improving health care by setting the highest standards for health care quality throughout the world. In setting the standards, The Joint Commission consults doctors, nurses, and quality and safety experts to review the current standards and make recommendations for improvements.
A Note from our CEO
"The gold seal is more than a piece of paper to hang on the wall. It represents our commitment to the highest quality of care. We never do the bare minimum for the agencies and patients we serve. Instead, we always strive to improve our service, because we know that that has the power to improve their quality of life. I'm proud of everyone on the team who was part of making this certification possible.
I'd especially like to give a big shoutout to Sarah Biaso, our Pharmacy Services Manager, for leading the charge on this process. We couldn't have done it without her hard work and oversight of the project."
SHARE THIS STORY ANYWHERE YOU LIKE
SHARE THIS STORY ANYWHERE
HUDSON REGIONAL LTC PHARMACY
280 Route 211 E, Suite 112
Middletown, NY 10940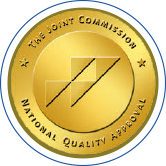 CONTACT US
Tel: 845.341.2700
Fax: 845.341.2715
EMAIL US