GREAT NEWS! New York pharmacists will soon be able to administer more immunizations
GREAT NEWS! New York pharmacists will soon be able to administer more immunizations
We are thrilled to hear that Senate Bill S4807A was signed by Governor Kathy Hochul on November 2, 2021. This newly approved legislation now authorizes pharmacists in New York to provide immunizations recommended by the Centers for Disease Control and Prevention to patients eighteen years or older. The ability of pharmacists to give out vaccines will have a tremendous impact on the population. 
Currently, licensed pharmacists in New York can administer seasonal influenza to patients two years of age or older, and also pneumococcal, meningococcal, herpes zoster, and tetanus, diphtheria, and pertussis (Td or Tdap) vaccines to persons 18 years of age and older. 
In 90 days once this new legislation takes effect, licensed pharmacists will be able to administer the following vaccines to people ages 18 and older: 
Hepatitis A

 

Hepatitis B

Human papillomavirus

Measles

Mumps

Rubella

 

Varicella
While this is great news, pharmacies are still waiting for Governor Hochul to sign the three other bills that are a part of the bipartisan Pharmacy Rescue Package, which is strongly supported by the Pharmacists Society of the State of New York (PSSNY) and other local pharmacists. There has been wide, bipartisan support for all four bills in the Pharmacy Rescue Package as they passed the state Senate and Assembly.
The other bills included in this package of legislation are S3762, which relates to pharmacy benefit manager (PBM) regulation, S3566, which relates to the purchase of prescription drugs, and S6603, which protects access to pharmacy services. 
"When there's a family facing a health crisis, big pharma won't be out delivering local medications or opening their shops after hours to lend a hand. At local little league games, you won't see CVS or RiteAid on the backs of those team t-shirts as sponsors. This is a battle for the vitality of an entire industry, but more than that, for the character of our communities—our friends, neighbors, and local pharmacists," said Senator James Skoufis (D-Hudson Valley) in a recent press release from the New York State Senate. "I implore the Governor to sign this package and save local pharmacies before it's too late."
If your long-term care facility or nursing staff have any questions about vaccines, please don't hesitate to reach out to our support line at (845) 341-2714. We look forward to hearing from you.
SHARE THIS STORY ANYWHERE YOU LIKE
SHARE THIS STORY ANYWHERE
HUDSON REGIONAL LTC PHARMACY
280 Route 211 E, Suite 112
Middletown, NY 10940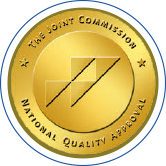 CONTACT US
Tel: 845.341.2700
Fax: 845.341.2715
EMAIL US