A Letter From Our CEO: How Hudson LTC Pharmacy Can Set Apart Your Agency
A Letter From Our CEO: How Hudson LTC Pharmacy Can Set Apart Your Agency
Whether you have been around Hudson Regional Long-Term Care Pharmacy for a while or are new here, one thing you will notice is that our primary focus is to provide the most reliable and accurate pharmacy care for the developmentally disabled. 
We do this in many ways, but one differentiator that sets our pharmacy apart is our commitment to assuring deliveries are made before residents are in bed. Deliveries before residents are in bed, are a game changer for agencies, residents, and the staff that cares for this community. Why? 
Late deliveries can interrupt the nighttime flow of the residents living in the homes. We want to ensure our job and services support the agency staff members we serve, not cause them stress or more work. That's why you can always count on reliable prescription deliveries before residents are in bed when you work with our long-term care pharmacy. 
Trust me it makes a difference in your agency and with your residents. 
Maybe your facility is considering improvements and a switch in long-term care pharmacies, and you are worried about partnering with a long-term facility outside your local region. 
Let me reassure you that when your organization changes to Hudson Regional Long-Term Care Pharmacy: 
We do all the heavy lifting for you. 
💝 We make the switch as painless as possible for your staff and agency.
💝 We ensure everyone has the proper tools and training to tend to their patients' pharmacy needs. 
💝 As a result, your residents are in the best care! 
When you work with us, you have a partner in providing quality care that sets your agency apart and brings a smile to your residents.
We are here to help. Please don't hesitate to reach out with any questions or inquiries.
Yours in Health,
Angelo Angerame
CEO, Hudson Regional Long Term Care Pharmacy
SHARE THIS STORY ANYWHERE YOU LIKE
SHARE THIS STORY ANYWHERE
HUDSON REGIONAL LTC PHARMACY
280 Route 211 E, Suite 112
Middletown, NY 10940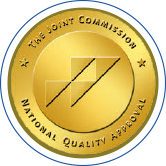 CONTACT US
Tel: 845.341.2700
Fax: 845.341.2715
EMAIL US