12 Strategies for Boosting Mental Health and Enhancing Patient Care
Here are twelve strategies to improve mental health among nurses. By fostering open communication, providing resources, and encouraging work-life balance and continuous learning, we can create a supportive environment for nurses. This leads to better patient care and a stronger nursing workforce.
Open Communication
Managers should encourage an open line of communication, allowing nurses to express their concerns and feelings without fear of judgment.

Support Systems
Create a strong support network within the team. This can involve peer support groups, mentoring programs, or simply fostering a culture of camaraderie.
Mental Health Resources
Make sure that nurses have access to mental health resources. This could include free counseling services, self-help resources, or employee assistance programs.
Regular Check-ins
Managers should hold regular check-ins with their staff to assess their mental well-being and address any issues. This can help to catch problems early and provide support as needed.
Breaks and Time Off
Encourage nurses to take their scheduled breaks and to take time off when needed. It's important for recovery and preventing burnout.
Mindfulness Techniques
Teach mindfulness techniques such as meditation or deep-breathing exercises that can help manage stress and anxiety.
Exercise and Healthy Living
Encourage regular exercise and a healthy lifestyle. Physical health is closely linked with mental health.
Work-life Balance
Managers should promote a healthy worklife balance by ensuring reasonable working hours and not overworking.
Continued Education
Provide opportunities for nurses to continue their education and professional development. This can increase job satisfaction and reduce stress.
Positive Work Environment
Foster a positive work environment where nurses feel valued and appreciated. Recognition and positive feedback can boost morale and well-being.
Shared Decision-Making
Involve nurses in decision-making processes. This can help them feel valued, empowered, and more invested in their work.
Resilience Training
Provide resilience training to help nurses cope with the stresses and challenges of their job. This can equip them with the skills to manage stress and prevent burnout.
SHARE THIS STORY ANYWHERE YOU LIKE
SHARE THIS STORY ANYWHERE
HUDSON REGIONAL LTC PHARMACY
280 Route 211 E, Suite 112
Middletown, NY 10940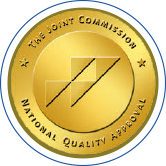 CONTACT US
Tel: 845.341.2700
Fax: 845.341.2715
EMAIL US